Innocence
From GameBrew
Innocence
General
Author
tarosa
Last Updated
2009/02/01
Type
Music
Version
1.00
License
Mixed
Links
Download
Website
Innocence is based on the Hatsune Miku vocaloid synthesizer software, as a program that you input to and it churns out a synthesized song, with Hatsune Miku singing it.
User guide
In Innocence, you input strokes and waves on the touchscreen of the DS, and that translates to music created on Miku's little instrument.
Hit a button and you can jam on some J-Pop.
Controls
A - Invalid (implements the video display of Innocence)
B - Invalid (implements the stop of video display of Innocence)
X - Change visualization on the Guitar
Y - Change orientation of the scale (when started: Bass - Treble)
Up/Down - +/- Semitone
Right/Left - +/- Octave scale
Start - View range scale (shown as do, re, mi...etc)
Select - Power-off
Screenshots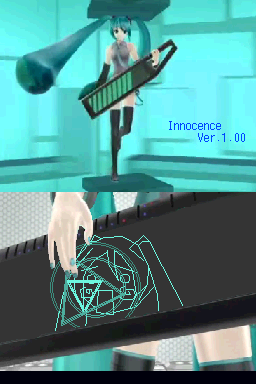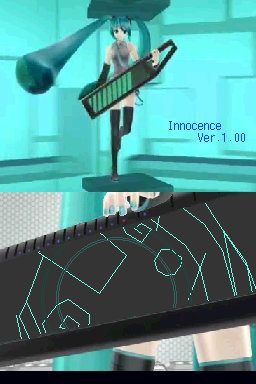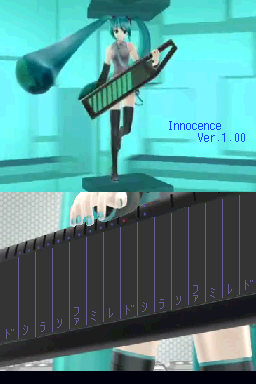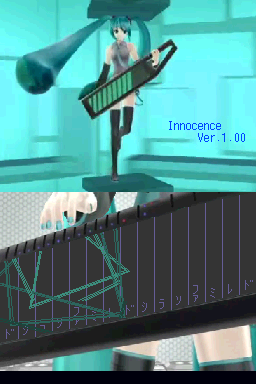 Media
innocence (TRi)

Changelog
ver1.00
The sound can be produced even if the pen is slid.
It is now possible to produce a 4-octave scale.
Enable to make sounds above and below a semitone.
The direction of the scale can be changed.
It is now possible to display the range in which the scale appears.
The scale part can be displayed as "do", "re", and so on.
ver0.06
Miku can now play a scale.
ver0.01 2009/01/14
External links