IT! the game
From GameBrew
IT! the game
General
Author
GreenAcorn
Last Updated
2010/07/16
Type
Other Games
Version
0.4 Beta
License
Mixed
Links
Download
Website
IT! the game is a multiplayer/large map homebrew game for the NDS, developed using devkitpro/PAlib.
User guide
The idea of the game is based around the children's game IT (or Tag). The one who is IT will be highlighted in fire.
They then have to find another player and touch them to tag/it them. That player then becomes on IT. Points are lost when you are tagged. Points can also be gained by picking up the treasure on the map.
It can be loaded on 2 or 3 DSs. As each DS runs the game, it will automatically connect with the other players.
For single DS, there will be no one else to tag, just treasure to collect & the map to explore.
Controls
D-Pad - Move
A - Enable/disable debugger
B - Mute music
Y - Exit the game
X - Display Data in the debugger
Select - Restart
Screenshots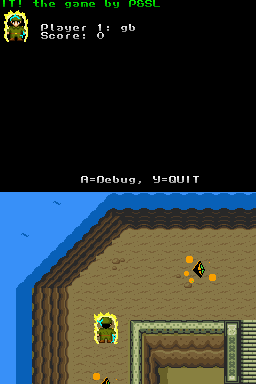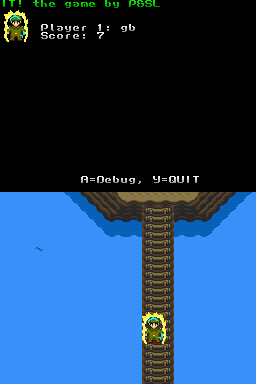 Compatibility
Tested on:
DSTT/TTDS (firmware 1.17a12)
M3DS Real (Sakura firmware 1.49)

Credits
Some map graphics from the PAlib LargeBg demo based on Zelda.
Sprites created using the Charas generator, sound and music from freesound.org and SoundJay.com, map built using Tiled, and lastly devkitpro.
External links