HyBBoX
From GameBrew
HyBBoX
General
Author
Almamu, Sonic Master
Last Updated
2009/04/15
Type
Simulation
Version
2.1
License
Mixed
Links
Download
Website
HyBBoX (Spanish) is an adaption of Habbo on PC, which is a virtual world where you can meet new people. Online function has yet to be implemented.
User guide
Choose your character and giving it a name.
You can play the mini game to get coins then buy objects and furnitures to decorate your room.
Controls
Stylus - Move object
D-Pad - Move
A - Throw snowball (minigame)
Screenshots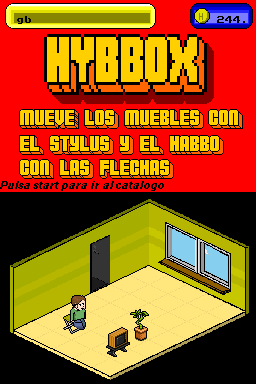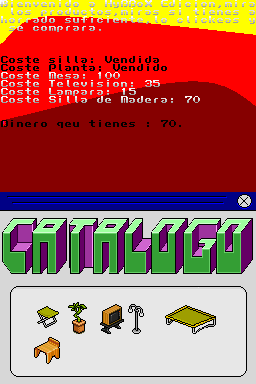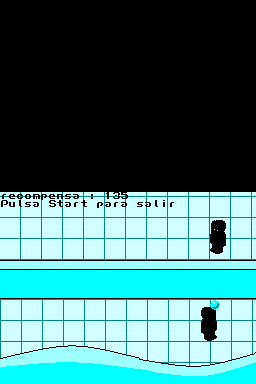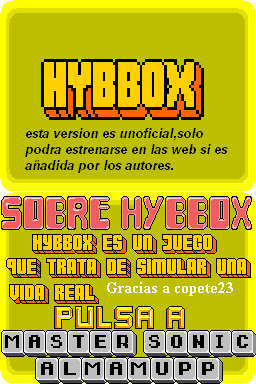 Compatibility
Tested on:
M3 Real (firmware 4.2d)
TTDS (firmware 1.17)
R4 II I (firmware 3.08)
CycloDS Evolution (firmware 1.51)

Changelog
Version 2.1
Added a mini game.
Withdrawal money by winning the minigame.
Adding a system to not use old items in new versions.
Version 2.0
Add-mode DS-DS. Now you can play with people near you (thanks Copete23).
Added furniture.
More money.
Adding a new room.
You can now save and load your Habbo.
External links