Hori-HD Image Gallery 3DS
From GameBrew
Hori-HD Image Gallery
General
Author
Robz8
Last Updated
2020/06/21
Type
Other Apps
Version
1.0.2
License
Mixed
Links
Download
Website
Source
Hori-HD Image Gallery is an application that showcases 800px wide mode on 3DS consoles. It makes use of the added feature from libctru and citro2d that enables a mode to double the screen's horizontal resolution.
It is an updated version of an image gallery application, originally made in 2017 to test displaying an 800px wide image using the 3D feature, with interlaced fields for both the left and right eyes. With the real 800px mode usable, the images look even more impressive in interlased form.
Note: For O2DS consoles, Hori-HD will not work (due to their screens not having 800px mode), so the images will be viewed in the regular width resolution of 400px.
Installation
Available in 3DSX and CIA formats.
CIA - Install the .cia with the CIA manager of your choice.
3DSX - Use the .3dsx provided with the Homebrew Launcher.
User guide
What is Hori-HD
A variation of HD, where only the horizontal resolution is high-def.
It's also the name the author came up with for the 800px wide mode (with Hori being short for Horizontal).
Images
The application contains images from 5 games, totaling up to 49 images, can be viewed in Hori-HD.
Images included from the following games:
The Legend of Zelda: Breath of the Wild (Wii U/Switch).
Super Mario Galaxy (Wii).
Super Mario Odyssey (Switch).
Super Smash Bros. for Wii U.
Style Savvy: Fashion Forward (3DS) (USA).

aka Girls Mode 3: KiraKira Code (JAP).
aka New Style Boutique 2: Fashion Forward (EUR/AUS).
If you want to add your own images, you will need to modify the source and compile it.
Controls
Up/Down - Previous/Next game
Left/Right - Previous/Next image
Select - Switch between 400px and 800px modes
Screenshots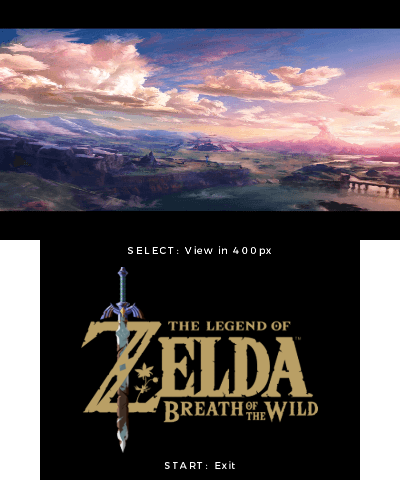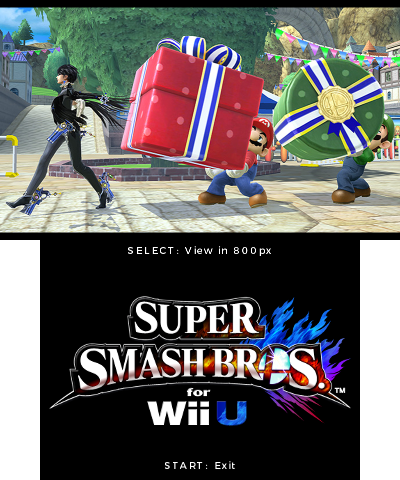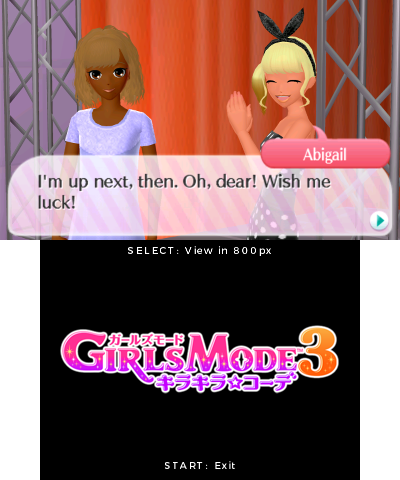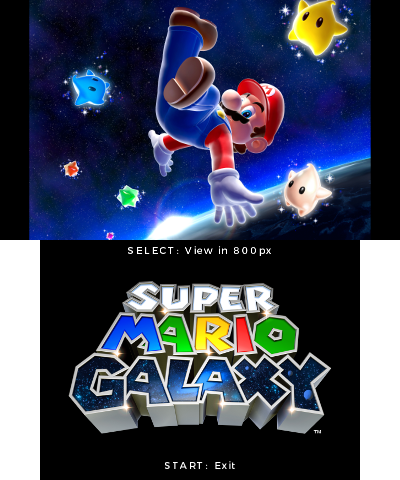 Compatibility
Will not work on O2DS consoles.
Changelog
v1.0.2
Added toggling between 400px and 800px modes, by pressing SELECT.
Added linear filtering in 400px mode (and O2DS consoles), so images don't look jagged.
v1.0.1
AUS consoles: Fixed Girls Mode 3 title being shown, instead of New Style Boutique 2.
v1.0
Initial release. Update README.md.
Credits
devkitPro - libctru and citro2d/3d.
Universal Team - Universal Core.
External links