Griffon Legend 3DS
From GameBrew
Griffon Legend
General
Author
nop90
Last Updated
2017/02/12
Type
Role playing
Version
1.0
License
GPL-2.0
Links
Download
Website
Source
Griffon Legend 3DS is a port of The Griffon Legend, a freeware zelda-like action RPG that features original storyline and design made in 16-bit style RPG's of SNES/GENESIS era.
Originally created as part of a contest by Syn9, The Griffon Legend was written in FreeBASIC using SDL for graphics and FMOD for sound/music. That restricted the game to be released for Windows only. The Griffon Legend was rewritten in plain C using SDL and SDL_mixer to be ported to GCW-Zero, the source code is licensed under GPL2 license.
The port to 3DS is made by Nop90 based on the GCW-Zero code.
Installation
In the zip there is a folder with the 3dsx and the smdh files inside, to be used with a homebrew launcher.
Alternatively install the cia file with the CIA manager of your choic. All the resources are included in the executable using romfs.
The game creates a GriffonLegend inside the 3ds folder if doesn't exist. Here will be saved your savefiles and game configs.
User guide
Story
500 years after the Griffon-Dragon war, the Dragons have returned to reclaim their empire.
Cities are falling, everyone is dying, and the lone Griffon Knight Fayne is caught up in the middle of it all.
Gameplay
During gameplay you can see up to 3 bars below your character.
The top is health, the next is attack strength (let it charge to hit harder) and then spell strangth (same as attack).
When you learn new spells you will see their icons in the bottom right corner with a meter below them to show them charging.
When the meter turns orange they are ready for use.
Controls
D-Pad - Move
A - Attack, Select
B - Open/Close item menu
X - Main menu, Back
Screenshots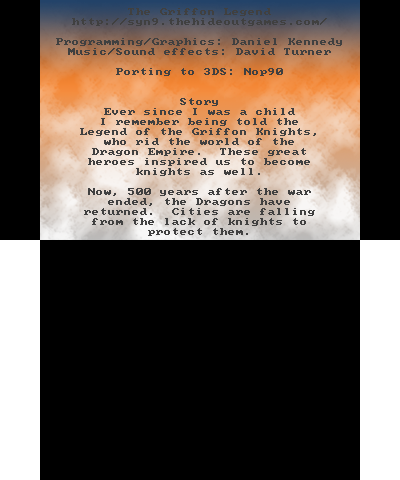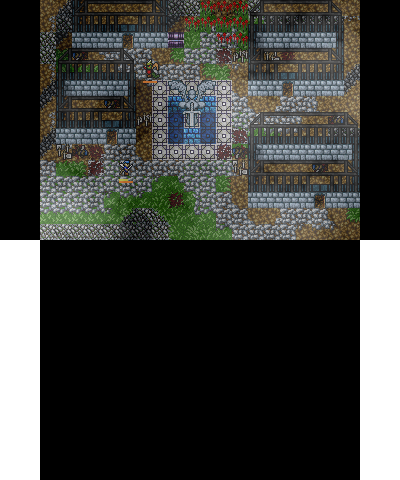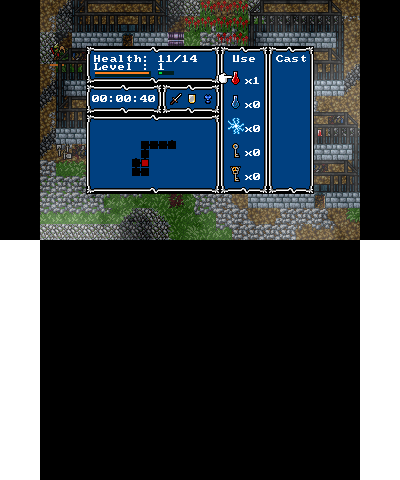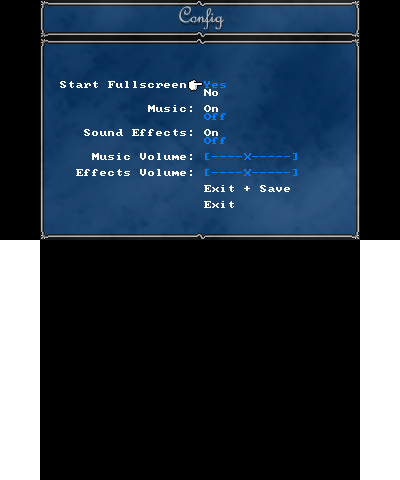 Changelog
V1.0 2017/02/12
V1.0 RC1 2016/12/13
Fixed crashes.
Fixed the invulnerability bug happening loading a saved game.
V1.0 beta 2016/12/10
Fixed many bugs.
Added music.
Warning: this version of the game doesn't work with Citra..
V1.0 alpha (05 December 2016/12/05
First alpha release.
Game should be fully playable but is mostly untested.
Sfx are enabled but not the background musics (too slow to load and can cause some crashes).
Only 3DSX format since final release.
Credits
The original game is by Daniel "Syn9" Kennedy (written in FreeBASIC), it was ported to plain C for GCW-Zero handheld by Dmitry Smagin.
This game uses a fake 3DS SDL layer made by NOP90 and some open source libs: ctrulib, citro3d, sf2d, sfil, libnsbmp, stb_vorbis.
External links