G-Man 3DS
From GameBrew
G-Man
General
Author
WLS
Last Updated
2021/05/21
Type
Action
Version
2021
License
Mixed
Links
Download
Website
This is a remake of a classic action game G-Man released for the Commodore 16/Plus4 in 1986.
The original game was created by video game composer David Whittaker and Codemasters, one of the oldest Britsh game studio which was acquired by EA in 2021.
The game has been rewritten with GB-Studio, available on GameBoy, GameBoy Color and 3DS.
Installation
Available in CIA format for the Nintendo 3DS virtual console.
Install the .cia file with a title manager of your choice.
User guide
As a new graduate of the Space Geology College, G MAN is sent on a mission to recover samples from the heart of the Sea of Dreams.
Being new to a low gravity environment, he spent a lot of his time experimenting with flying and consequently missed the Moonbus back to the Shuttle, which had set down 900 meters away earlier in the day.
Has G MAN realised his predicament too late? He has only 7 minutes to reach the Shuttle before it takes off!
But all is not lost - he does have his trusty short-range Jet-pac, and if he uses fuel efficiently as well as picking up more along the way, he could get there in time...it's all down to your ability now kid...
Controls
Start/Select/A/B - Start game
A - Thrust
Screenshots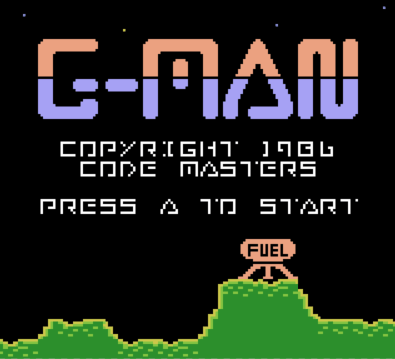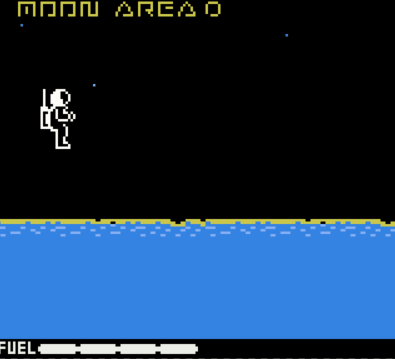 Media
G-Man - Gameboy Color Version (László Rajcsányi)

Credits
Original version: Mike Clark, John Palmer, David Whittaker - Code Masters. Commodore 16/Plus4, 1986.
Created by László Rajcsányi with GB-Studio 2.0.0 beta4.
External links