FyWod 3DS
From GameBrew
FyWod-3ds
General
Author
nop90
Last Updated
2017/07/13
Type
Racing
Version
1.0
License
Mixed
Links
Download
Website
Source
FyWod is a port of Fy.WoD! originally made by Schnatterplatsch. It is a racing game with high frustration danger and requires your maximum of concentration.
Installation
In the zip there is a folder with the 3dsx and the smdh files inside, to be used with the Homebrew Launcher.
The CIA file is to be installed with FBI. All the resources are included in the executable using romfs.
The game creates a FyWod subfolder inside the 3ds folder if doesn't exist. Here will be stored the gamesaves.
User guide
Intro
Death is everywhere and always there where you want to go, so be careful.
Only who manages to run the route nearly perfect will be able to continue.
Maybe none will manage it to the top. Or are you the one? Come in and find out!!!
How to play
Fy.WoD! is a kind of racing game. You do not fight against other racers but only against time and the level itself.
On the galactic map you have to clear all maps on the way to the Champion Map (or reach the million total points).
To complete a map you have to fullfill a certain level in all categories. Maps get more difficult the farer you step on.
In the map itself you have to find your way to the target destination as fast as possible, collect coins, not get killed and don't run out of fuel.
Fuel is important: The less you have, the less you weight and the faster you accelerate. The slow motion (activate with L) costs you tons of it.
Controls
Up/Down - Change menu item
Left/Right - Rotate ship in game
B - Select menu item, Accelerate ship
X - Exit from menu screen
Start - Pause game and open menu
Select - Exit game and return to launcher/3DS Home Menu
Screenshots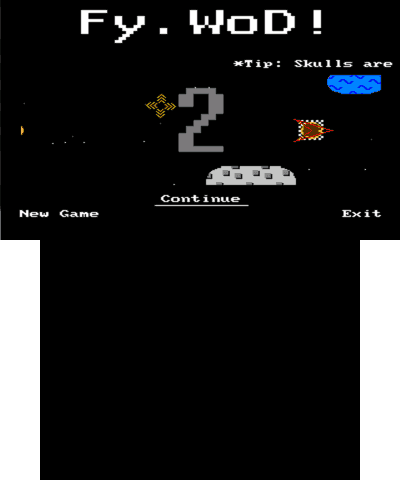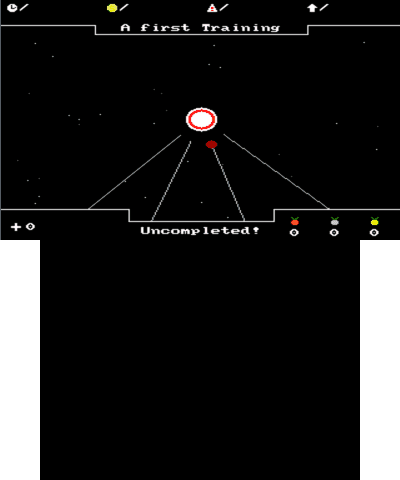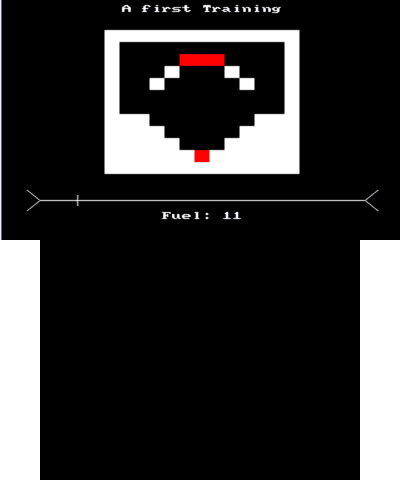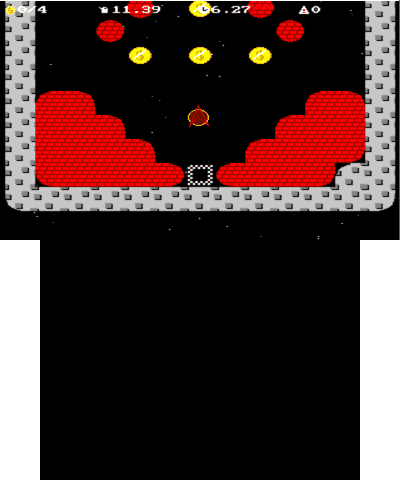 Media
Fy WoD! 3DS v1.0 (Cid2Mizard)

Changelog
V1.0 2017/07/17
First release in 3dsx and CIA format.
Credits
Game by Schnatterplatsch: Source License GPL/Copyrightfree sound sources.
3DS version by nop90 based on GP2X F100/F200 version by Farox .
This 3DS port uses the SDL 1.2 library for 3DS.
External links