Fushido
From GameBrew
Fushido
General
Author
Didou
Last Updated
2006/03/08
Type
Puzzle
Version
1.0
License
Mixed
Links
Download
Website
Source
Fushido is a puzzle game, inspired by the original Ishodo game. Sources, HTML doc and binaries are provided in the distribution.
It was presented to the NEO Spring Coding Competition 2006 and was in the 5th position.
User guide
The aim is to complete lines or columns juxtaposing pieces of the same shape or the same color.
Once a line or a column is full, it disappears, leaving the cells it covered marked. Depending on the game mode, the next level is reached once enough cells or lines are marked.
However you cannot place pieces arbitrarily. Each piece must be placed next to at least 1 that was previously placed (at its up, left, down or right). Furthermore, 2 adjacent shapes must have the same colour or the same shape (i.e. icon inside the ball).
Screenshots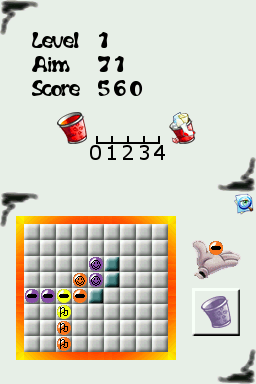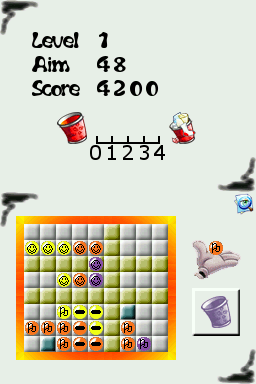 External links