Forwarder3 DS Web 3DS
From GameBrew
Forwarder3-DS-Web
General
Author
Olmectron
Last Updated
2021/09/25
Type
Forwarders and Virtual Console Injectors
Version
2019
License
Mixed
Links
Download
Website
Source
Forwarder3-DS Web is a Web Version of Forwarder3-DS, allowing you to generate CIA forwarders of your NDS files for installing on your 3DS.
This was built using Polymer Starter Kit template. Head there to understand about how to fork or contribute to this project.
User guide
You don't need Java with this at all, just Chrome or Firefox latest version and you are good to go.
Before using, you should get a NDS backup or homebrew from which you want to generate a Forwarder. To use the web forwarder:
Select the target from the drawer menu to the right.
Drag and drop your NDS file (or add it by clicking the folder icon button in the top right corner). You can add one or multiple files at once.
Click on the pink floating action button with a download icon on it. Wait for it to generate the CIA file.
For using source, you need a Debian based Linux distro. Just create a virtual server. You'd need to adapt Node.js server functions into something like Electron or whatever that lets you create a local Node.js instance.
Screenshots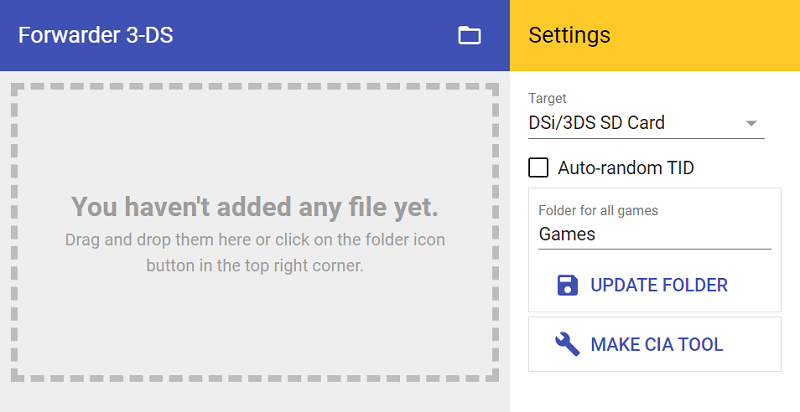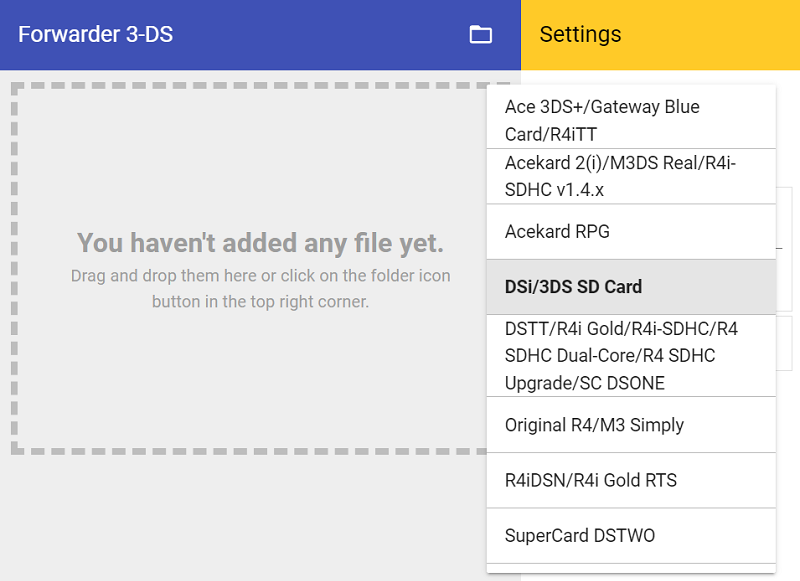 External links