Fishing The Deep
From GameBrew
Fishing The Deep
General
Author
DigitalDesignDude
Last Updated
2021/04/26
Type
Action
Version
1.0.1
License
Mixed
Links
Download
Website
Fishing The Deep is a deep sea fishing game inspired by Donkey Kong Country's Fishing Game, with the difference that you can have your fishing hook go deeper to collect multiple fish at once. It is made with DS Game Maker.
The homebrew was created as part of the Ludum Dare 48 Compo Game Jam Event.
User guide
Sit back, relax, and fish the deepest depths of the ocean with your DS's touch screen!
Descend your fishing hook and catch fish at different depths levels. The depth you are currently at is noted by the depth value text on the bottom screen.
You can go as low as 14000 feet where you can catch deep sea fish for extra points (they are worth more).
Controls
Up/Down - Descent
Left/Right - Move to the left/right
Touchscreen - Catch fish
Start - Pause
Screenshots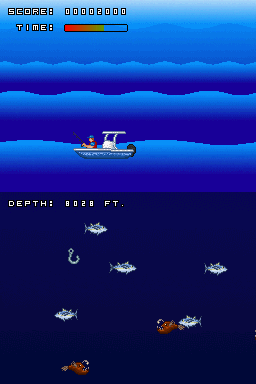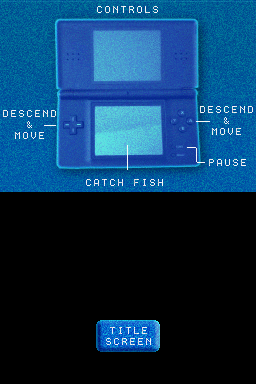 External links