FCEU PSP
From GameBrew
FCEU-PSP
General
Author
Bruno Freitas
Last Updated
2009/11/20
Type
Console
Version
0.3
License
GNU GPL v2
Links
Download
Website
Source
FCEU-PSP is an attempt to port FCEUltra, a Nintendo Entertainment System emulator, for PSP. It is also open source.
Features
Basic control pad support.
44100Hz Sound.
SRAM support.
Save state support.
Controls
During ROM selection screen:
Up/Down - Move around the filesystem
Cross - Select ROM
Circle - Quit emulator
In game:
Up/Down/Left/Right - NES D-Pad
Square - NES B button
Cross - NES A button
Select - NES Select button
Start - NES Start button
L - In-Game menu
R - Toggle screen size
Screenshots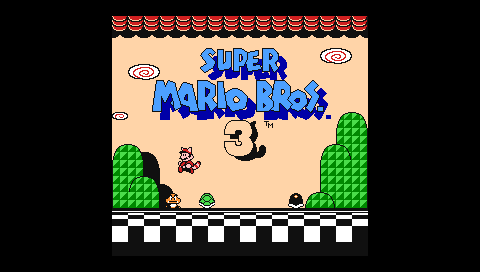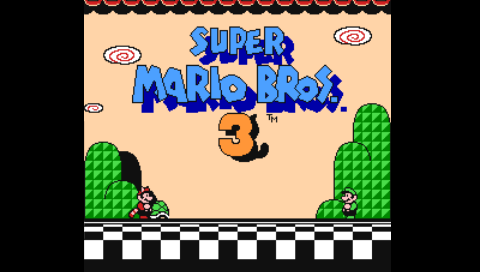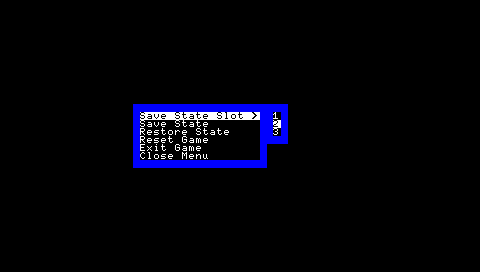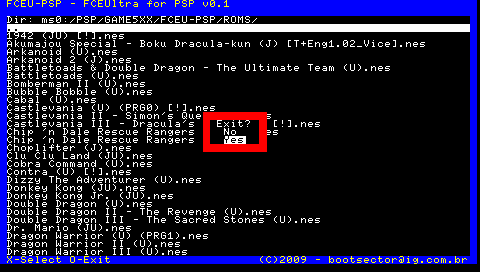 Changelog
v0.3
Changed codebase from FCEUltra 0.98.12 to FCEUltra Mappers Modified (jun16-2006).
Mappers compatibility increased (thanks to the fceumm codebase update).
Mapper 163/164 bugfixed based on FCEUX sources (FF7 Remake is now playable).
Improved the menu rendering a little.
v0.1
External links