Explore Hyrule
From GameBrew
Explore Hyrule
General
Author
Kazuki
Last Updated
2012/02/17
Type
Adventure
Version
2012
License
Mixed
Links
Download
Website
Source
Explore Hyrule is a Zelda fan game, provides a journey through and explore the Legend of Zelda Overworld. No collision map other than the first screen as it is a recreation of the LoZ map with sprites from A Link to the Past.
It is programmed with DS Game Maker.
User guide
Explore the map and attack with three different types of sword (white, red and yellow).
Controls
D-Pad - Move
A - Return to starting position
B - Attack
R/L - Change sword
Start - Pause
Screenshots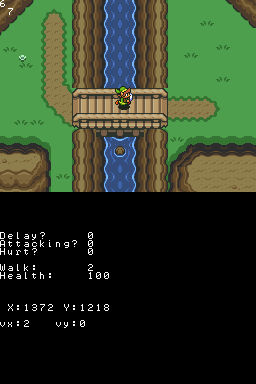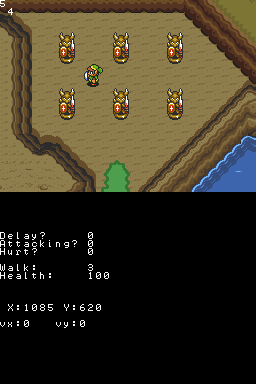 Compatibility
Tested on DSTT/TTDS (firmware 1.17a12).
Changelog
2012/01/01
Updated with a full collision map.
Can now go slower when walking up and down stairs/ladders.
2011/12/29
External links