Etch
From GameBrew
Etch
General
Author
BassAceGold
Last Updated
2010/08/10
Type
Other Apps
Version
2010
License
Mixed
Links
Download
Website
Etch is a painting homebrew mainly focused towards pixel art with many features for the DS.
It was participated in the NEO Coding Compo 2010.
Features
Creation and Saving of 24,16 and 8 bit bitmaps.
Creation and Saving of Etch Project File (epf) formats (24,16 and 8 bit).
Creation and saving of images up to 1280x1024 (without external ram).
Partial layer support.
External ram and ram overclocking support (ez flash, supercard, etc..) for up to 32 mb memory use.
Customizable options, controls and program colors via ini file.
Zooming with configurable grids.
ttf font support in keyboard menu with Anti-Aliasing.
Dynamic tool bar.
Mini view on top screen.
Standard tools (pencil, bucket, eraser, line and shape tools, color picker).
Editable 8bit color palette when in 8bit mode.
Full file browser which can delete and compress files.
Installation
Note: A Nitrofs compatible card is required to run Etch, or use homebrew menu to launch.
Download and extract file, copy Etch.nds to anywhere on card.
Copy etch.ini to the same folder as Etch.nds.
Ensure picture directory (as specified in etch.ini) exists.
ttf fonts go in directory as specified in etch.ini.
User guide
Controls can be customized via etch.ini file.
Screenshots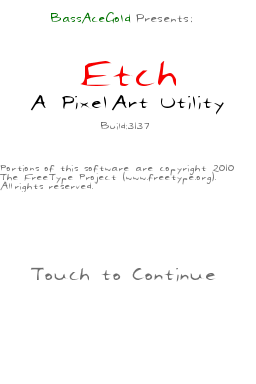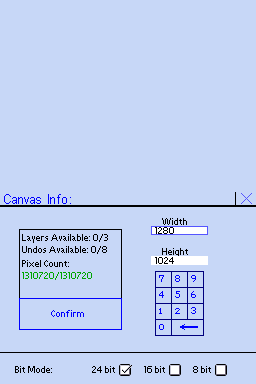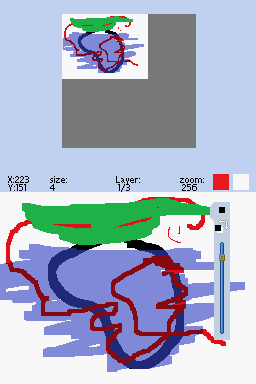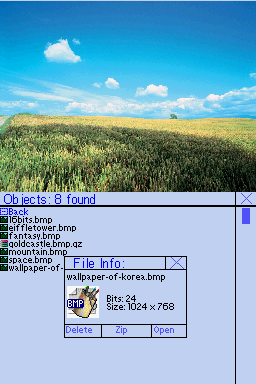 Known issues
There are some issues undoing the fill tool, possibly a few others.
External links