Ermii Kart DS
From GameBrew
Ermii Kart DS
General
Author
Ermii Kart DS Team
Last Updated
2019/04/20
Type
Game Hacks
Version
Legacy Edition
License
Mixed
Links
Download
Website
Ermii Kart DS is a full hack of Mario Kart DS created by the Ermii Kart DS Team. Its goal is to replace all courses, characters and karts with new ones. It also aims to be the successor of Mario Kart Zero.
Features
Newer models for Ermii, Lana, Fox, Haruhi and Shrek.
Proper animations for Villager and E. Gadd.
Kart fixes.
New music.
New menu graphics.
Akina Pass instead of Crystal Rock.
SNES Ghost Valley 1 and GBA Sunset Wilds.
Fully working N64 Royal Raceway.
Fully complete Rainbow Cup with SNES, N64, Wii and 3DS Rainbow Road.
Fully working local and global maps on all courses.
Proper music on all courses.
Full online support.
And more.
Installation
First off, you have to provide one of the ROMs in the following list (with SHA1 Checksums).
ROM information
File
Mario Kart DS (USA)
Patch
usa-patch.xdelta
SHA1
691e00d9a5dd80b04f80cc7559503e8b06848785
File
Mario Kart DS (EUR)
Patch
eur-patch.xdelta
SHA1
ce97d9b43f0d3ca0d48b781983e8a16f6393378f
File
Mario Kart DS (JPN)
Patch
jpn-patch.xdelta
SHA1
a4c790b6cd1e45a9728001081845c17f06985a17
File
Ermii Kart DS (b1-s)
Patch
b1s-patch.xdelta
SHA1
6e65cb4aaa1292e164cf88b218aded33627b0002
File
Ermii Kart DS (b1-r)
Patch
b1r-patch.xdelta
SHA1
ec01a87dd539a566b8e245bd88c7b70fec28a462
To check your ROM SHA1 Checksum you can use this utility.
You can then apply the patch with either xdelta UI, Delta Patcher or MultiPatch.
As source ROM choose the one you provided and select the corresponding patch file. Then apply the patch.
User guide
Alt Skins
| | |
| --- | --- |
| Ermii | Bidoof |
| Fox | Villager |
| Yawshi | Midnight Blue (default) / Crismon, Gold / Dodger Blue / Chocolate / Magenta / Black / Frost White / Forest Green |
| Haruhi | North High (default) / Kouyou Academy Haruhi / Hitagi Senjougahara Sodachi Oikura |
| Lanky | Professor E. Gadd / Expand Dong |
| Bowser | Stylish (default) / Dark Bowser |
| Rosalina | White Mage / Fire Rosalina |
| Mr. Bones | Papyrus / Sans |
| Phoenix Wright | Blue (default) / Pink |
| Doge | Grand Dad / Sponge |
Characters and Karts
| | |
| --- | --- |
| Ermii | MKDasher / Standard ER / Turbo Kart |
| Fox | Landmaster / Standard FX / Arwing |
| Lana | G Force / Standard LN / Revo Kart |
| Yawshi | Turbo Yawshi / Standard YW / Arcade Kart |
| Haruhi | Bumble V / Standard HR / Pipe Frame |
| Lanky | Barrel Train / Standard LK / Diddy Kart |
| Shrek | GLA / Standard SH / Speeding Bullet |
| Stylish Bowser | Piranha Pipes / Standard SB / Super Dash |
| Rosalina | Arcade Kart DX / Standard RS / Tank Engine |
| Mr. Bones | Kamekart / Standard MB / Spiny Speeder |
| Phoenix Wright | Gunship / Standard PW / Biplane |
| Doge | Blau Falcon / Standard DG / Stone Racer |
Tracks list
| | |
| --- | --- |
| Mushroom Cup | Ermelber City / Rockside River / Triforce Portals / Shrek Swamp |
| Flower Cup | Yawshi Circuit / Rocky Hills / Heaven & Hell / Volcano Beach |
| Star Cup | Sunset Raceway / Akina Pass / Haunted Woods / Donut Galaxy |
| Special Cup | Doge Desert / Melancholic Dystopia / Grand Site / Raynbow Road |
| Shell Cup | DKR Ancient Lake / SNES Ghost Valley 1 / GBA Bowser Castle 1 / GCN Peach Beach |
| Banana Cup | MK0 Luigi's Mansion 2 / SNES Vanilla Lake 1 / N64 Royal Raceway / GBA Riverside Park |
| Leaf Cup | DKR Crescent Island / GBA Sunset Wilds / 3DS Koopa City / SNES Bowser Castle 1 |
| Rainbow Cup | SNES Rainbow Road / N64 Rainbow Road / Wii Rainbow Road / 3DS Rainbow Road |
FAQ
Q. Is this Beta 2?
No, this is a fixed Beta 1 with new stuff.
Q. Where is Mission Mode?
Mission mode isn't available in this rom hack due to its nature.
Q. How do I select alt-skins?
Press L or R while in Kart selection mode to cycle through the character's altskins (works only in VS and TT).
Q. How do I switch to Sanic Mode?
Press Select+Start while in Character selection mode (works in all modes except online).
Q. How do I play online?
You can play online on real hardware or on MelonDS and thanks to Wiimmfi, you can play online very easily.
You only need to change the DNS settings of your connection to one of these two: 46.4.79.141 / 164.132.44.106.
Q. Hey I managed to get online but I see other players running randomly on the map!
Don't play worldwide, if you want to meet other EKDS LE players you shall use Continental (regional) matchmaking, or play with friends.
Q. Does this run on nds-bootstrap? (TWLMenu++ and such)
Yes, it does, unlike Beta 1 versions.
Q. Does this work with Android Emulators?
For some reason, it only works on legit Drastic.
Q. Can I use Mario Kart DS cheats?
Some of the European MKDS codes should work but most of them are broken.
If you want to unlock everything, use a complete savefile.
Q. Hey why can't I open any of the files inside this rom?
The rom has been encrypted in order to block attempts of stealing assets.
Screenshots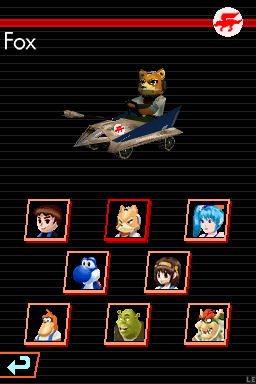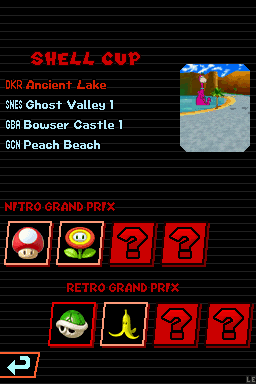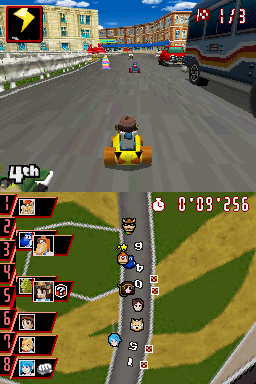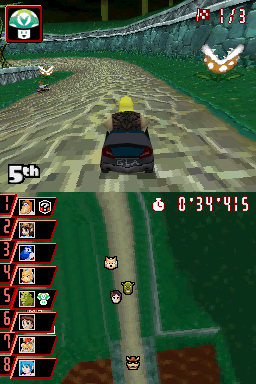 Media
How to get Ermii Kart DS Legacy Edition (Ermelber)

Ermii Kart Ds Legacy Edition - All 32 Custom Tracks & 6 Custom Battle Tracks (64iOS)

Known issues
Noticeable slowdowns on Ermelber City, Grand Site and GBA Riverside Park in GP/VS.
Noticeable slowdown on GBA Battle Course 2.
Collision glitches on Rocky Hills, Doge Desert and N64 Double Deck.
Visual glitches (Z-Fighting and such) on some courses.
Akina Pass cannon could bring you offroad if you embrace it on the right, near the fence.
None of these issues should affect your gameplay experience. All of the slowdowns can be avoided if you use the TWL (DSi) clock speed on TWLMenu++.
Credits
The Ermii Kart Team consists of:
Ermelber (Leader) - Custom Tracks, Characters, Programming, ASM Hacking and Project Management.
Yoshidude4 (Co-leader) - Custom Tracks, BGMs/Sound Effects, Graphics and Project Management.
Szymbar15 - Missions, Karts, and ASM Hacking.
Tomix - Custom Characters, Karts, and Tracks.
Stomatol - Custom Characters, and BGMs.
Dark Light - Custom Battle Arenas.
Gericom - ASM Hacking.
Swiftie Luma - Custom Karts, Voices, Graphics and Concept Art.
External links