Echeri PSP
From GameBrew
Echeri
General
Author
fco_otaku, Guillermo E. Mendez, Guillermo Becerra
Last Updated
2009/09/03
Type
Other Games
Version
0.5
License
Mixed
Links
Download
Website
Echeri (Spanish) is a space themed dodging game for PSP.
It was participated in the Scenery Beta 2009 (PSP Games).
User guide
In this game, you need to help planet Echeri to avoid asteroids.
Dodge the meteorites that appear on screen, as you pass each level their speed increases.
The game is over when Echeri's energy drops to zero.
Controls
D-Pad - Move Echeri
Cross - Menu options
Screenshots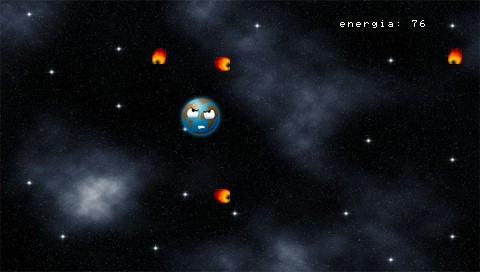 External links