DualSwan
From GameBrew
DualSwan
General
Author
LiraNuna
Last Updated
2006/07/21
Type
Handheld
Version
1.2.1
License
Mixed
Links
Download
Website
DualSwan is a WonderSwan emulator for the Nintendo DS. Formerly called WonDerS.
Installation
For GBAMP:
Place the dualSwan.nds file inside CF and run it with any boot loader, then select game (highlighted in green).
For M3/SC:
Never tested, but use the .ds.gba file and place it on CF/SD (Note: SCSD users must change the extension to .nds).
User guide
The emulator had been completly re-written since v1.1 (from a framebuffer renderation to dynamic GPU recompilation).
This means that the emulator had been speeded up by ~130%. If a game was working at 10FPS, it will now work at 23FPS or even more. Some games even reach the high 200FPS, even though some sticks on the low 10FPS.
No APU recompilation yet. Please note that 4MB games and above will not work correctly.
Screenshots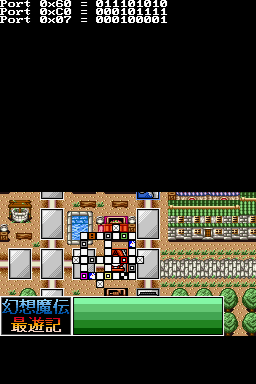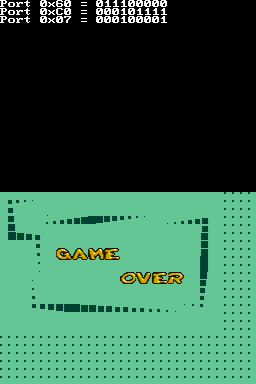 Changelog
v1.2.1 2006/07/21
Fixed window mode 0×20.
Added support for M3SD and SCSD.
Source: Moved menu handlers to menu.c/h.
Final release.
v1.2 2006/06/14
Added support for WS mono games.
Added Windows (Particially working).
Added ROM menu to boot ROMs from CF/SD.
Fixed a bug in sprites emulation.
v1.2t 2006/05/30
Teaser version.
Too much to write, overall re-write.
v1.1 2005/10/29
Added GBFS integration.
minor speed boost.
v1.0 2005/08/02
Credits
dsdev and mellowdsdev, beta testers DjoeN, Cameron and random people.
[DS] LynxW, bLAStY, chishm, poffy, Nikolas, TeraNigmA, Psy and dsboi.
External links