Doctor Lord
From GameBrew
Doctor Lord
General
Author
Sheeft
Last Updated
2010/01/16
Type
Adventure
Version
0.5
License
Mixed
Links
Download
Website
Doctor Lord (French) is an adventure style survival homebrew game for the NDS.
It was participant in the Scenery Beta 2009.
User guide
Play as Lord Yan, a character who has to investigate the mansion where Fobway will resurface its past.
Controls
Control with the Stylus.
Screenshots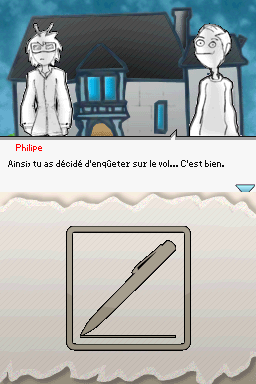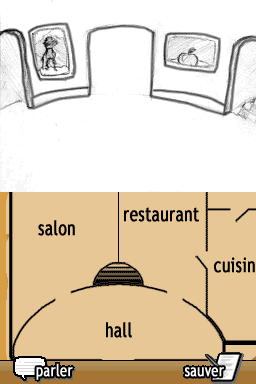 Compatibility
Tested on:
ITouch DS (firmware 3.2e)
Supercard DSONEi (firmwares 3.0 and Evolution 1.0 SP8)

Changelog
0.5
Complete recoding in C ++.
Backup supported (with an express mini-menu).
Modification of gfx.
Advanced dialogs available.
Complete movements on the map.
Management of chapters and transitions.
Management of objects.
First puzzle.
Appearance of objectives (sort of sub-chapters).
First (almost) complete.
0.4.2 2009/09/09
Fonts loaded into gfx (in bin) (September 4).
New font (in test).
Test with Arial (5/09)> illegible.
Old solutions abandoned. > Text displayed in 8bit (September 9).
New parameter of iSay (int color).
Fix of the display bug of some backgrounds (put InitDial before the backgrounds).
Text files without% c. Color managed differently.
0.4.1 2009/09/02
Correction of the translation.
Correction of the mini game.
Correction of.
0.4 2009/09/01
Correction of the logo.bmp palette (transparency on).
New GFX (4 pieces , map, Nika, Grudge, outer manor).
goTo function to scroll the map.
Bug correction in goTo.
Several 'next' sprites to choose the direction.
Movement on the operational map.
Past 'floor' bug (note: do not forget to uncheck transprence).
First mini games.
First chapter.
EN version.
External links