Diagnos3 3DS
From GameBrew
Diagnos3
General
Author
FUK-TEAM
Last Updated
2015/10/10
Type
System Tools
Version
1.0.2
License
Mixed
Links
Download
Website
Source
Diagnos3 is a diagnostic application that runs on the ARM11.
Installation
Available in 3DS, CIA and 3DSX/SMDH.
3DSX - Copy the 3ds folder into the root of your big SD card.
CIA - Install the .cia with the CIA manager of your choice.
3DS - Put .3ds into the root of your MicroSD card. For Gateway user only.
Controls
Touchscreen - Exit the application
Screenshots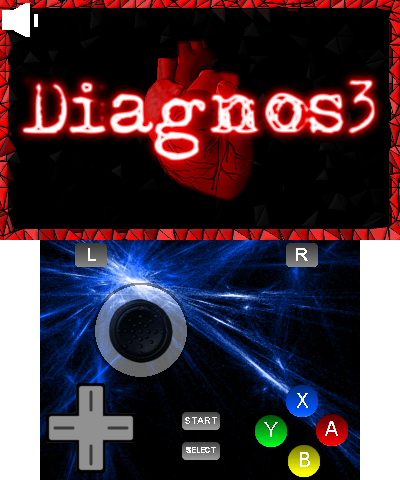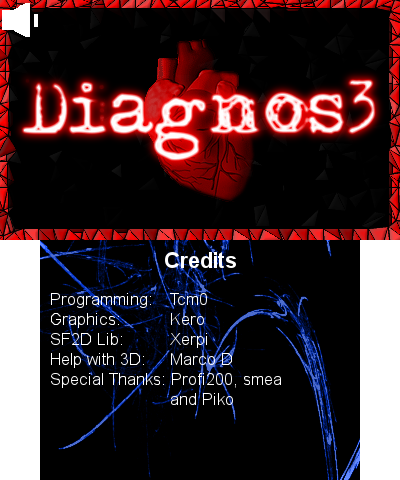 Media
3DS Homebrew: Diagnos3 [Deutsch|HD] (Flashcardsinfo)

Known issues
C-Stick, ZL and ZR are not availble with .3DS and .CIA.
C-Stick, ZL and ZR don't work with NINJHAX. Close Cubic Ninja and start it again.
The Touchscreen tester stops to work after some time. The GFX Cache gets cleared if there are about 500 white squares. Just wait a few seconds until the cache is cleared if this occurs.
Changelog
V1.0.2
An error in the detection of the N3DS has been fixed.
Credits
Banner, Logo and other graphics by Kero.
External links