dds - a stepmania
From GameBrew
dds - a stepmania is a Dance Dance Revolution clone for the Nintendo DS.
This homebrew project aims to recreate a game experience with minimal compromises such as not requiring a specific sound file format or specific image dimentions, every song should work drag and drop just like the other games that support them, the only limitations being video backgrounds or lua scripts.
Features
Play .sm simfiles.
Display banners and backgrounds in both .png and .jpeg format.
Play .ogg and .mp3 audio files.
Really simple score system.
Installation
Place the .nds file to the root of the SD card.
To add songs, download any .sm song for stepmania and put it at root of your card.
There are some songs included in the first release (in the dds folder from v1.0) for you to try out.
Screenshots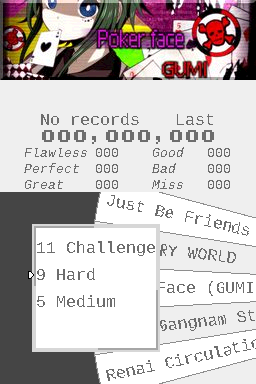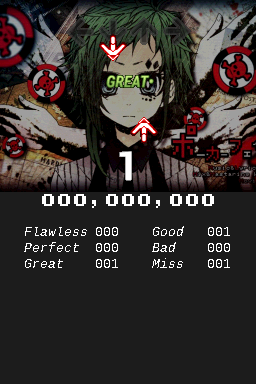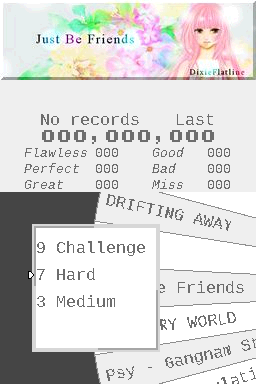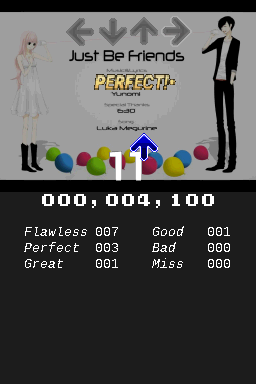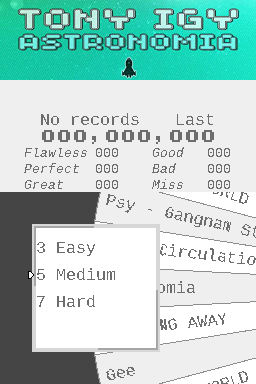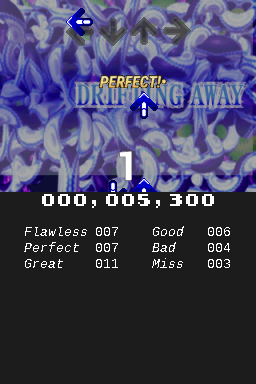 Media
dds - a stepmania/ddr clone for the nintendo ds (Germán Quijada)

Known issues
Issues encountered while playing some songs - scripted BG changes, special characters in the .sm and tempo changes/stops.
Changelog
v1.1 2020/05/19
Improved step generation.
Fixed stops not working on songs with only 1 bpm setting.
v1.0 2020/05/03
First release. This release comes bundled with a bunch of stolen songs.
Credits
Thanks to SkilLP from the NDS(i)Brew Scene discord for testing.
External links