DSision2
From GameBrew
DSision2
General
Author
spinal (spinal_cord)
Last Updated
2009/04/26
Type
Homebrew Launchers
Version
2009
License
Mixed
Links
Download
Website
DSision2 (pronounced as di-iszh-uh n, named by Jayenkai) is a replacment firmware for Nintendo DS flash carts. At the time of creation, most flash cart firmwares presented the user with a fairly simple, menu system, usually just a list of filenames on the screen. This application is aimed to remedy this, by creating an easy to use interface for loading homebrew programs on the DS.
The first version of DSision was rushed and not entirely what the developer had envisioned. This second version is written in attemps to provide more customizable themes, higher resolution for both backgrounds and icons.
DSision was submitted to the NEO Spring Coding Compo 2008 (winner) and DSision2 was ranked 3rd in the NEO Spring Coding Compo 2009, APP section.
It was voted the 13th Top DS homebrew in the 2009 best DS homebrew contest.
Features
Works on R4DS.
Larger, higher resolution, higher colour depth icons.
Custom icons per file/folder.
GBA support through EZ 3-in-1.
EZ 3-in-1 RAM unlocking.
Installation
Extract the contents of the zip/rar to the root of your card. For DSision 2 to work properly, your card needs to have the following in the root:
Root 
 |-DSision/
 |-PICS/ 
 |-DSision.ini 
 |-DSision_2.nds 


R4DS Users:
DSision2_R4DS.nds is included to run from the R4 firmware. Also If you wish to replace the R4 firmware, _DS_MENU.DAT would REPLACE the R4 firmware.
TTDS users:
ttmenu.dat is included to replace the firmware of the card.
Controls
Left/Right - Select a game/application
A - Select folder
B - Exit folder
Hold Stylus over icon - Options (open file, add to shortcut list, hide file, go to settings screen)
L - Shortcut list, Return to file list
Screenshots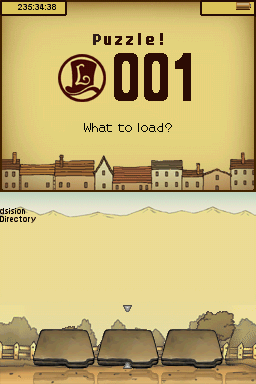 Media
DSision (CannonFoddr)

Credits
soulanger, chishm, n00bey, cory1492, jayenkai, chuckstudios, dizi.
External links