DScritor
From GameBrew
DScritor
General
Author
miguel28
Last Updated
2010/08/21
Type
Utilities
Version
1.0
License
Mixed
Links
Download
Website
DScritor an application for you to create text writing with the stylus directly on the touch screen on a handwriting. It can also be used as a paint tool to draw.
It was submitted to the NEO Coding Compo 2010 and Scenery Beta 2010.
User guide
This application is basically a tool to write text, but by hand, and NDS recognized as one letter to the show on the top screen, then save to MicroSD in TXT format.
It also has a text viewer to read files and paint tool. You can change the background, color and brush size. File will be saved in BMP format to the DScitor folder in the root of the MicroSD.
You will find an image Letters.bmp which indicates how each letter should be written that the NDS recognizes it. It is recommended that the touch screen is in good condition and well calibrated for better detection of letters.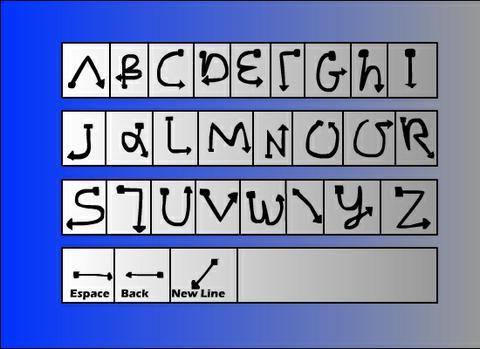 Controls
Stylus - Draw characters in the drawing mode
Buttons - Different functions depending on selected mode
Compatibility
Tested on Flashcard M3DS Real with firmware 4.8c.
External links