DPhone
From GameBrew
DPhone
General
Author
Hillbilly
Last Updated
2008/11/01
Type
Utilities
Version
1.0
License
Mixed
Links
Download
Website
An iPhone clone. The application consists of a content organizer that regroups the video, music, calendar, etc.
Features
Play videos in SMF.
Play MP3 Music.
View photos in BMP.
View texts in TXT.
Patched files in NDS (not working properly according to the developer).
Excellent design for IPhone lovers.
Installation
Your folder structure should look like this:
Root 
 |-DPhone/
 |-Movies/ 
 |   |-settings.ini, iconXY.ini, etc
 |-DPhone.NDS 


User guide
Menu options
Video player - Supports videos in SMF format (convertion tool included, see below for details).
Music player - Currently can only play MP3 and there are two modes available, looking to the browser or from the Home screen.
Photo viewer - Supports 256x192 stock with zoom and rotation.
Map Viewer - Supports any image BMP that has the characteristics of the screen.
Browser - Able to load files in SMF, TXT, BMP, MP3 and NDS.
Text editor - Edit text file.
Telephone - Not functioning.
Calendar - You can write on the calendar.
Favorites - With bugs.
How to play videos
Open the file .ini in the folder Spinal Movie Converter and rename the input file (FLV, WMV, etc) to your file within that directory.
Start Convert.exe and compile the movie. Put the film compiled (SMF) in the directory you want.
Go to the folder where you have the movie you press A to play in the film.
Screenshots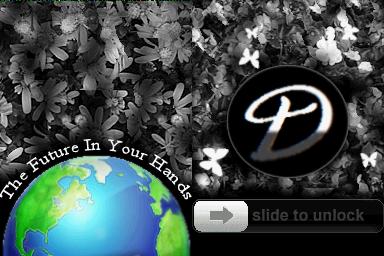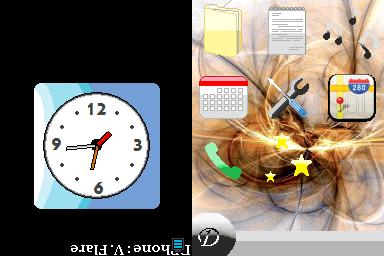 Media
DPhone (hillbillypalib)

External links