Cronometro
From GameBrew - a wiki dedicated to Video Game Homebrew.

Cronometro (Spanish) is a stopwatch for the NDS.
Controls
Stylus - Stop timer, Start timer
Screenshots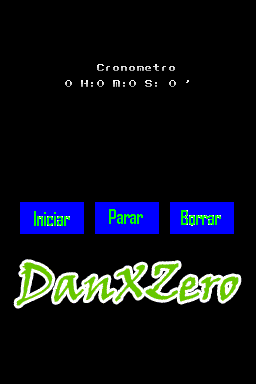 Compatibility
Tested on:
TTDS (Top Toy DS) (firmware 1.15)
Original R4 (unknown firmware)

Changelog
Version 2.0 2009/08/10
Added option to pause and renaudar stopwatch.
Added option to reset the timer.
External links