Collection
From GameBrew - a wiki dedicated to Video Game Homebrew.
Collection
General
Author(s)
Dustin
Type
Puzzle
Version
4-minigames version
Licence
Mixed
Links
Download
Website

Collection is an assortment of mini games created by Dustin for the NDS. The latest release contains 4 puzzle games, it was initially planned to get 20 or so to make an adventure mode where games are unlocked.
User guide
15-16 puzzle
Copy of the 15-16 slider game. You can move more then one piece at a time.
Invasion
Enemies fly in from the top of the screen and you shoot up at them.
Use the touch screen to control the turret you are in and L/R to fire.
Tiles
Attempt to remove all the tiles that match the one on the top screen, in this case an orange square.
You continue to remove tiles until you finish the whole screen in which case the screen either increases in size or you win.
Flip
Use the stylus to try to flip all the black squares to white.
You can't lift up the stylus (actually you can as long as you put it down in the same spot you left from). And you can't go over the maximum.
Controls
Operate with Stylus and keypad.
Select - Return to menu
Stylus - Choose game
Screenshots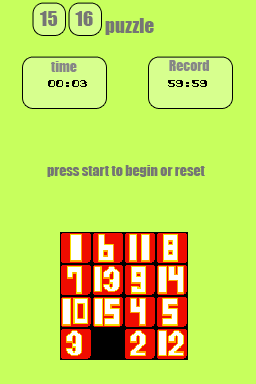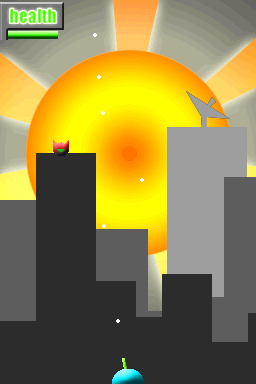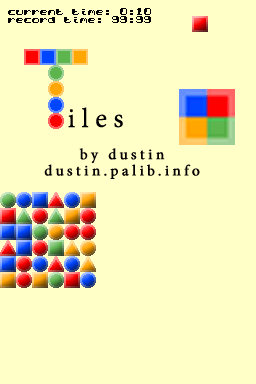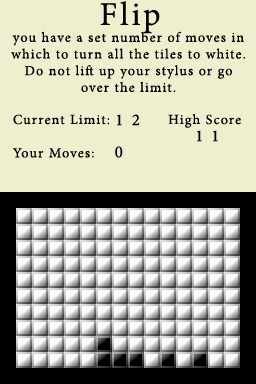 External links