coNTRoller-overlay
From GameBrew
coNTRoller-overlay
General
Author
zed0
Last Updated
2018/02/08
Type
3DS Streaming
Version
0.1.0
License
Mixed
Links
Download
Website
Source
coNTRoller-overlay is a program that can display 3DS controller inputs via NTR debugging information.
It supports for orignal 3DS buttons and configuratable background color.
User guide
usage: coNTRoller-overlay.exe [-h] [-bg COLOR] IP

Screenshots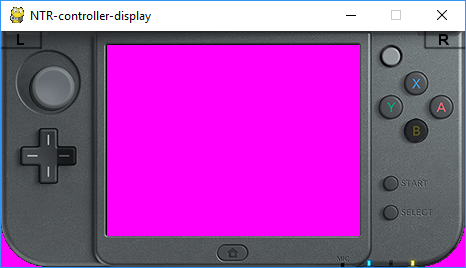 Media
How to Use coNTRoller-overlay 3DS Input Viewer (TheUltimateStooges)

Compatibility
Bundled executable has been tested on Windows 10.
Known issues
Crashed shortly after connection (N3DS).
Credits
External links