Chronicles PSP
From GameBrew
Chronicles
General
Author
xigency
Last Updated
2009/06/13
Type
Adventure
Version
1.1d
License
Mixed
Links
Download
Website
Chronicles is a 3D first person action-adventure game for the PSP, made by Greg Tourville (aka xigency). Developed in C++ using the Team Duck Tedge game engine.
It was participated in the PSP-Hacks Homebrew Idol 2 in 2009.
Installation
Copy and paste the archive content to /GAME/ folder.
User guide
Fight your way past ghosts, goblins, and whatever those other things are to warp one more level closer to the exit.
The game has 6 levels in total.
Custom level
You can create your own levels which are stored as Milkshape3D files.
Controls
Analog - Move
Cross - Swing Sword
Circle - Jump
Start - Pause
Screenshots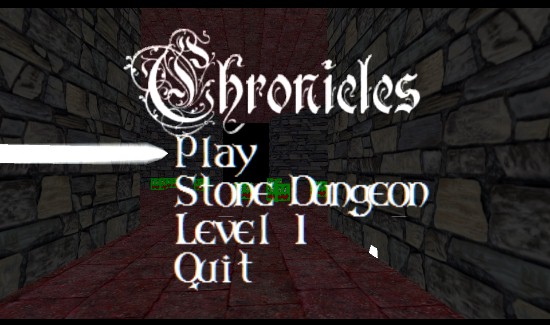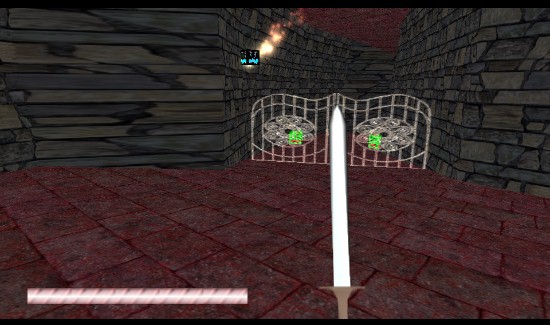 Media
[PSP] Chronicles v1.1d [Homebrew GAME] (Artomedics)

Changelog
1.1d
Fixed gate and key masking.
1.1c
Fixed clipping 100%.
Fixed game pause glitch.
Misc. tweaks.
1.1b
Fixed clipping 99% (by restructuring the rendering and implementing software clipping), just a few tweaks for the last little bit.
Main menu and pause menu added.
Loads dungeon lists from files to easily allow for new "episodes".
Improved performance on most levels.
Other tweaks.
Added a final level and two bonus levels, teasers for the next level pack.
Credits
Special Thanks: Slasher, Youresam, Family.
External links