Cellular Automata DS
From GameBrew
Cellular Automata DS
General
Author
aldatsa
Last Updated
2020/04/17
Type
Math
Version
0.11.0
License
GPL-3.0
Links
Download
Website
Source
Cellular Automata DS is a homebrew cellular automata simulator for the Nintendo DS. It is available in English, Spanish and Basque.
Screenshots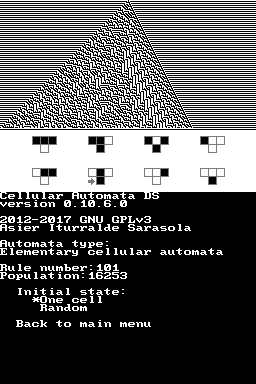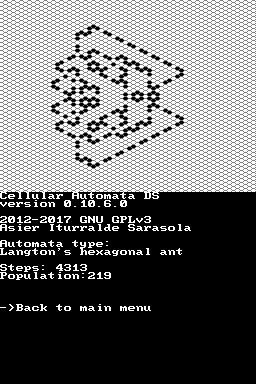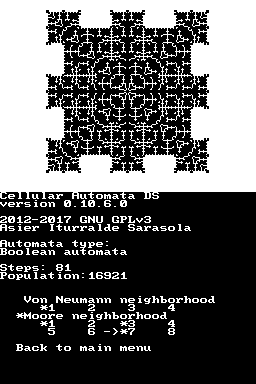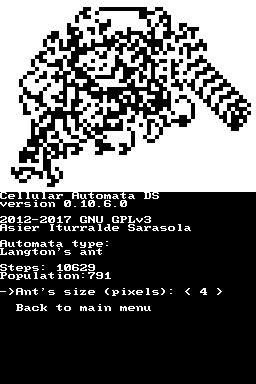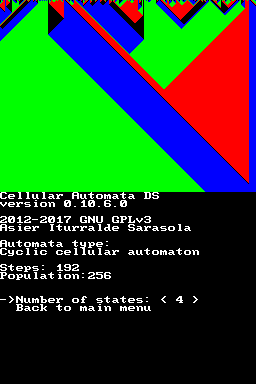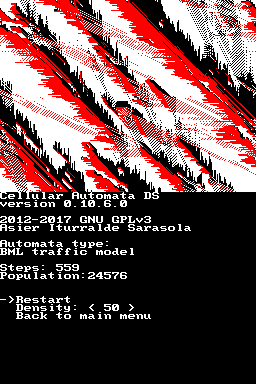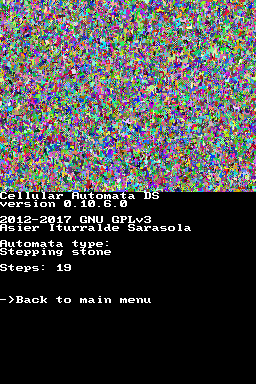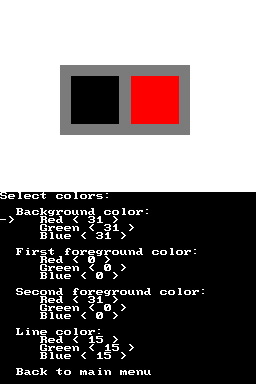 Changelog
v0.11.0
Added a new initial state for the Conway's Game of life cellular automaton based on this XKCD comic in homage to John Conway.
v0.10.6
Credits
Developed by Asier Iturralde Sarasola (aldatsa.eus).
External links