Ccleste 3DS
From GameBrew
ccleste
General
Author
lemon32767
Last Updated
2021/11/24
Type
Platform
Version
1.4.0
License
Mixed
Links
Download
Website
Source
ccleste is a C source port of the Celeste Classic to the 3DS. Celeste Classic was the original free version of Celeste, created back in 2016. It is a platformer about hiking around a mountain, written for the Pico-8 virtual console by Matt Thorson and Noel Berry.
While PC and 3DS are the main supported platforms for ccleste, it is also ported to PS Vita and other platforms.
Installation
Available in 3DSX format.
Controls
Left/Right - Move left/right
Down/Up - Look down/up
A - Jump
B/X - Dash
Start - Pause
L+R - Toggle screenshake
Y+L - Load state
Y+R - Save state
Select+Start+Y (hold) - Reset
Select - Fullscreen
Screenshots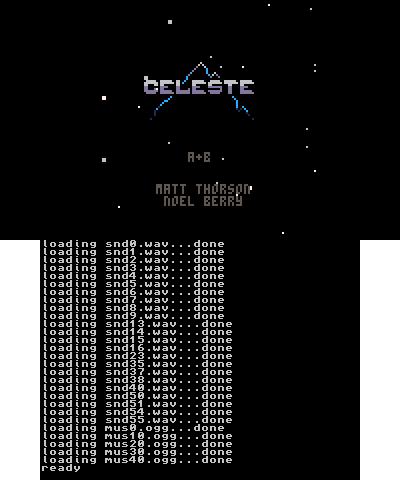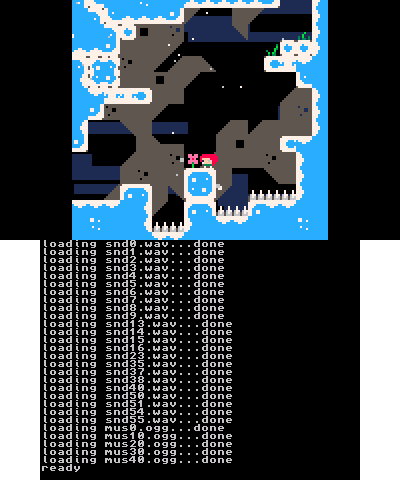 Changelog
v1.4.0
Fix minor bugs with hair and SFX by @kawa-yoiko in #5.
Fullscreen, add more buttons to controller, read from local controller mapping file by @theofficialgman in #9.
Set new random seed on reset by @gonengazit in #12.
v1.3.1
v1.3
Switched to SDL2 for Windows.
Added gamepad support.
Credits
Sound wave files are taken from Celeste-Classic-GBA, music ogg files were obtained by converting the .wav dumps from pico 8, which was done using audacity & ffmpeg.
All credit for the original game goes to the original developers (Maddy Thorson & Noel Berry).
External links