Carnet d'adresse
From GameBrew
Carnet d'adresse (French) is an address book application for DS, written with Lua. Works with Microlua on Nintendo DS..
User guide
It allows you to add, edit, sort and delete contacts.
To erase all contacts, delete the file carnet.ad.
Controls
Control everything with the Stylus.
Screenshots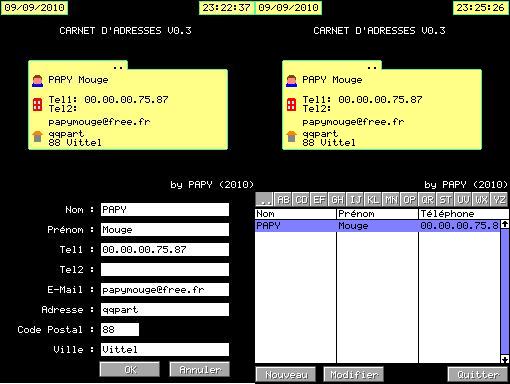 Changelog
Updated 2012/01/01
Cada.lua rename index.lua.
Adding a README file.
Require use of instead of dofile.
V0.3 2010/09/09
Script fully operational.
External links