C-Dogs3DS
From GameBrew
C-Dogs is the sequel to Ronny Wester's freeware overhead-view shooter Cyberdogs, originally released in 1997 for DOS. The game involves you taking your character on missions which usually involve shooting anything around using a variety of weapons that can be bought before missions. An open source port was later released as C-Dog SDL.
C-Dogs 3DS is a port of C-Dogs SDL (using SDL 1.2 for 3DS).
Installation
Place the C-Dog3DS folder to sd:/3ds/.
(Optional) Put the custom mission packs (.cpn) in sd:/3ds/C-Dog3DS/data/missions/.
User guide
400x240, full-screen, no scaling, is recommended.
2x scaling is available but it causes issues.
Controls
Start - Select (menu)
Select - Back (menu)
A - Fire
B - Change weapon, Slide
Y - Map
D-Pad is used by default, in settings, change Keyboard to Joystick to use the Circle Pad.
Screenshots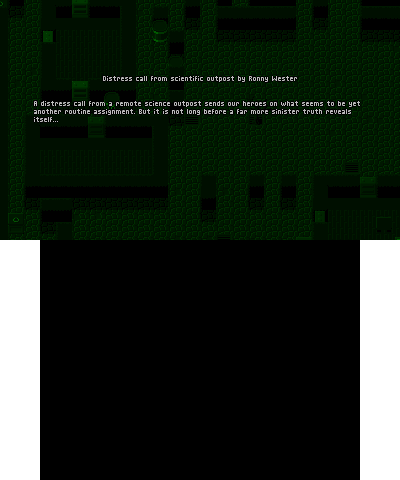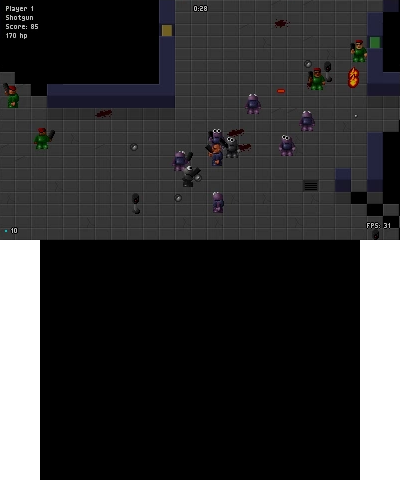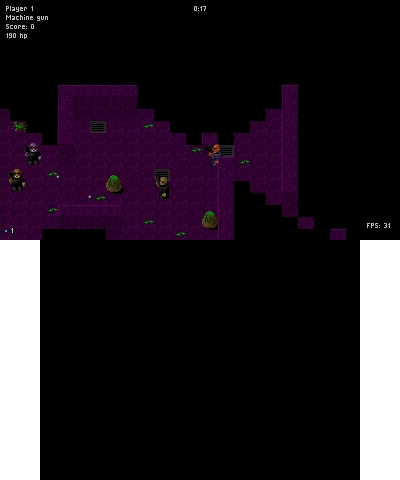 Compatibility
Should be fully functional on both old and new3DS.
Known issues
No music. Multiplayer not implemented.
Changelog
2019/08/25
GitHub release.
Fixed palette issues.
2017/09/21
2017/09/13
Fixed 'line of sight' on 400x240 resolution (widescreen).
2017/08/27
Major performance increase! Both Old and New 3DS run at full speed now.
2017/08/26
SoundFX working.
.CIA build doesn't crash on exit anymore. most of the time.
Added a few pixels to the .cia banner.
Forced fullscreen is off, allowing the fullscreen (stretch) setting to be used and saved.
2017/08/24
Credits
And all others involved.
External links