Bunny Run
From GameBrew
Bunny Run
General
Author
Cobalt
Last Updated
2010/05/04
Type
Platform
Version
2010
License
Mixed
Links
Download
Website
Bunny Run is a racing platform game made with DS Game Maker.
Features
2 game modes (Free Run and Race vs Turtle).
4 difficulties (Easy, Medium, Hard and Ultimate).
5 trophies to unlock.
User guide
Navigate the bunny across flying platforms in an attempt to reach the end as fast as possible.
Grab powerups along the way, avoid powerdowns and head-on wall collisions.
Try to set high scores, or unlock 5 unique (and somewhat odd) trophies!
Controls
D-Pad - Move
Down - Drop through floors
A - Jump
Start - Pause
Select - Return to menu (when paused)
Screenshots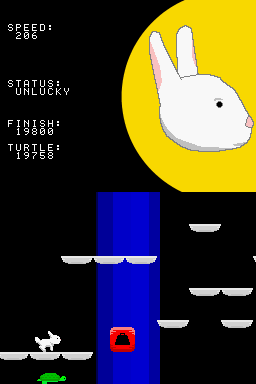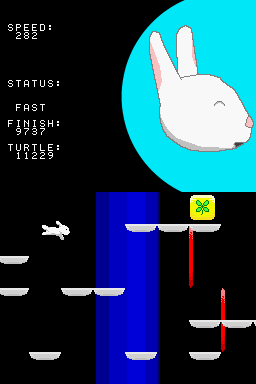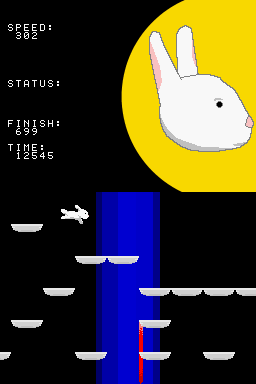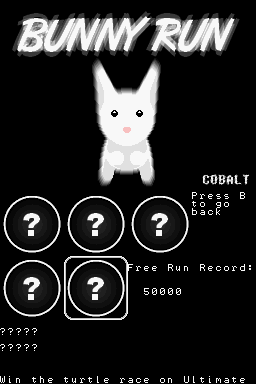 Compatibility
Tested on:
Supercard DSONEi Mini
EDGE
Blue Gateway (R4i)
No$gba

External links