Bubble Trouble 3DS
From GameBrew
Bubble Trouble
General
Author
WLS
Last Updated
2021/11/01
Type
Action
Version
2021
License
Mixed
Links
Download
Website
This is a remake of Bubble Trouble, a single player action/reflex video game for Commodore 16/Plus 4, created and published by Players in 1986.
The game has been rewritten with GB-Studio, available on GameBoy, GameBoy Color and 3DS.
Installation
Available in CIA format for the Nintendo 3DS virtual console.
Install the .cia file with a title manager of your choice.
User guide
The fun takes place in the bath where you, a small bubble, must increase your size enabling you to float to freedom - and onto the next level.
To grow big enough you must eat nice other little bubbles, whilst avoiding the nail-brushes, and other bathroom accessories that are out to burst you.
You grow +1 if you eating the soap, but touch anything else and you will POP. Good Luck - you'll need it.
Controls
Start/Select/A/B - Start game
Left/Right - Move left/right
Down/A/B - Downward descent
Screenshots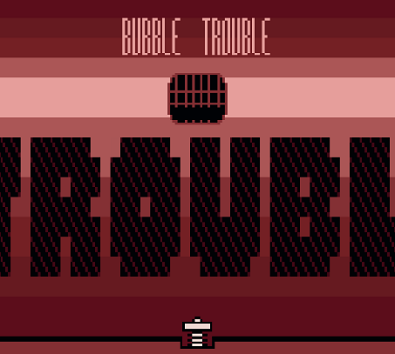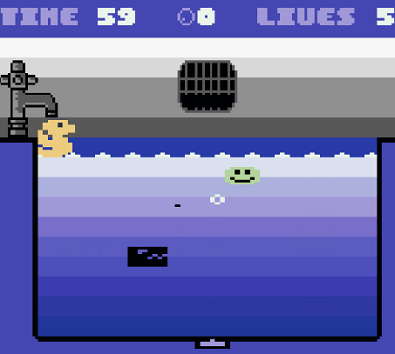 Credits
Original version: Keith Harvey (Howlin Mad) - Players. Commodore 16/Plus4, 1986.
Created by László Rajcsányi with GB-Studio 2.0.0 beta5.
External links