Boris and the Dark Survival PSP
From GameBrew
Boris and the Dark Survival PSP
General
Author
Siul Animation Studios
Last Updated
2022/02/11
Type
Adventure
Version
1.0
License
Mixed
Links
Download
Website
Boris and the Dark Survival PSP is a homebrew fangame based on the survival-horror game Boris and the Dark Survival.
This game contains 10 floors of the studio for you to explore, a full game mode and a free-continue mode.
Features
10 study levels.
Ink Demons.
2 unlockable endings.
User guide
Gameplay
Survival comes first... Boris needs to find all the tools to survive Joey Drew's study.
But be careful because you are not alone, and the Ink Demon is always on the prowl and it won't be good if he catches you.
Characters/Items
Elevator - Use this to move from floor to floor, but remember you cannot leave the plant until you have found all the tools to escape.
Tool - With this tool you will be able to repair the elevator on each floor, and continue the journey in Joey Drew's studios.
Bendy - On the floors you will encounter several small ink demons. Never think of touching them, or else bad things could happen.
Boris - In this adventure your duty is to be Boris the wolf, and explore each plant. Everything that happens to this little wolf will be your responsibility.
Controls
D-Pad - Move Boris
Screenshots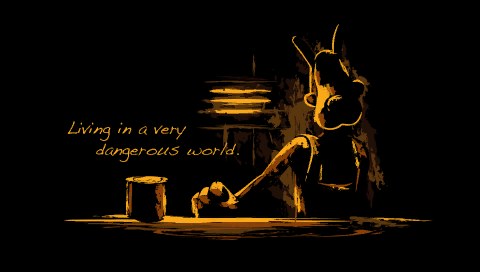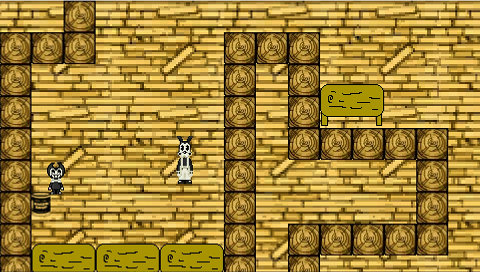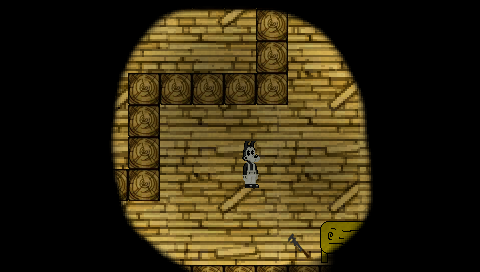 Media
Boris and the Dark Survival PSP // Available now (Siul Animation Studios)

Boris and the Dark Survival PSP // Reveal Trailer (Siul Animation Studios)

External links