BlowUp PSP
From GameBrew
BlowUp
General
Author
gambiting
Last Updated
2008/03/26
Type
Simulation
Version
1.0
License
Mixed
Links
Download
Website
BlowUp! is a war tank simulator with complete 3D graphics and an environment full of different textures created by Gambiting. A PC version was released by the creater along with this PSP homebrew.
This is an entry from the Neo Spring Coding Compo 2008 (PSP Games, 3rd place).
User guide
It's an OpenGL, full 3D game, in which you are driving a tank.
Your goal is to destroy your opponents, avoid obstacles and collect all coins. Environment is fully textured, with working collisions.
Game difficulty changes with each level. In each level, you will have to collect all the coins. You advance to the next level with more enemies and more coins to collect.
On the hardest level there are 100 coins to collect. Level layout is generated randomly.
Controls
Analog - Movement
Square - Shot
L/R - Turret movement
Screenshots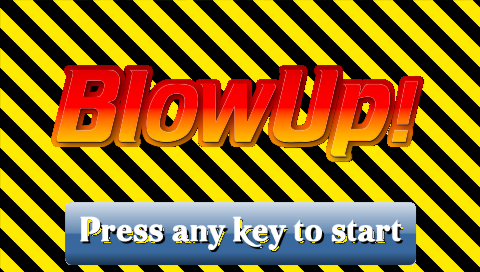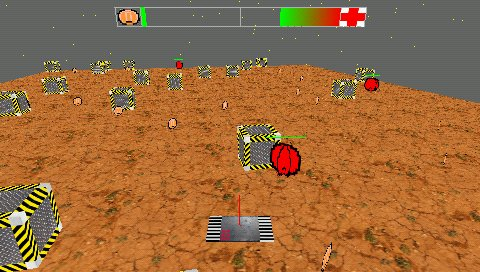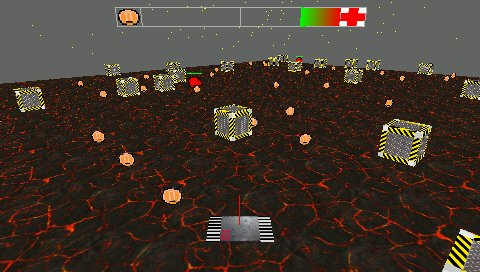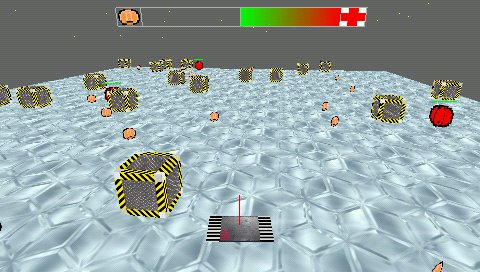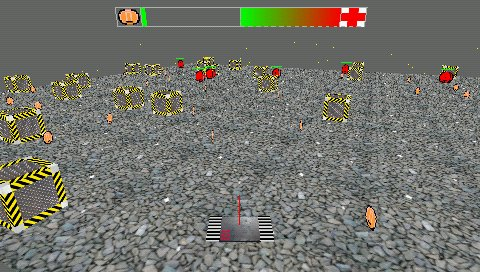 Compatibility
Made for 3.xx kernel, tested on Slim on 3.90M33-2.
External links