Balloon Pop!
From GameBrew
Balloon Pop!
General
Author
Prince Gohan
Last Updated
2009/03/21
Type
Strategy
Version
2009
License
Mixed
Links
Download
Website
Balloon Pop! is a balloon based tower of defense game for the NDS. Defend your base from waves and waves balloons.
This homebrew was participated in the NEO Spring Coding Compo 2009.
User guide
In this game, you must prevent the different types of balloons from reaching the end of the road.
Place your units on the sides of roads to defend. Angling is key.
50 Waves to win the game (on that difficulty).
Note: Hard mode is not available until easy/medium is completed at least once when the game resets.
Controls
Stylus - Place object
Up/X - Switch screen to place the character
Right/Y - Access character selection screen
Start - See balloons once positioned
Screenshots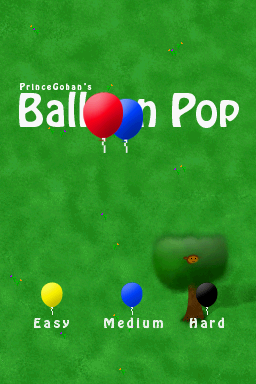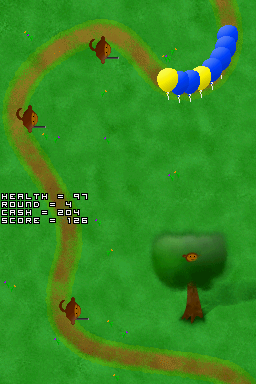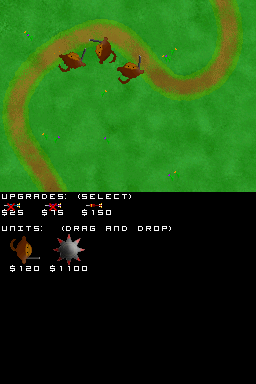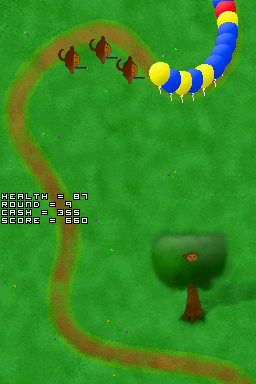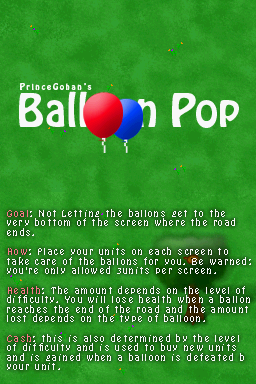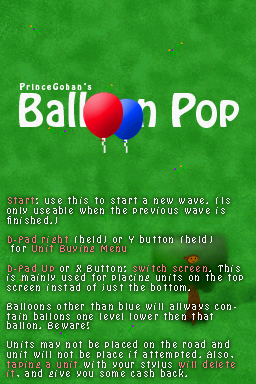 Compatibility
Tested on M3 Real (Sakura firmware 1.34).
Credits
BassAceGold's MPC Music Lib.
Salz` for doing the gfx.
External links