Babblr PSP
From GameBrew
babblr
General
Author
Cronos Studios, Yongobongo
Last Updated
2007/06/10
Type
Other
Version
2.0
License
Mixed
Links
Download
Website
babblr v2.0 is a complete portal for PSP with an interface that resembles Window.
It has an Internet Explorer, Browser with direct access to Wikipedia, Google topic searches and a page to archive favorite links.
You can also use it to access Messenger, Yahoo! Mail, AOL and comes with 10 Flash games (Snake, a Solitaire, Hexxagon, etc).
Installation
The installation will be carried out in the /PSP/COMMON/ folder.
Once the browser is open, write the following path to execute the portal's home page:
file:/PSP/COMMON/babblr/index.html

It is recommended to saving this address in My Bookmarks to be able to use it when you want to open the portal again.
Screenshots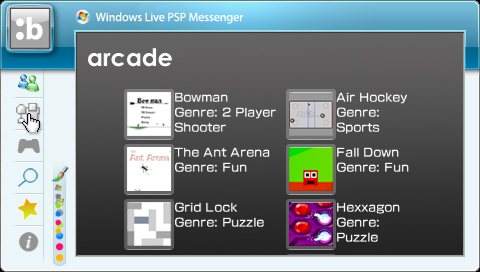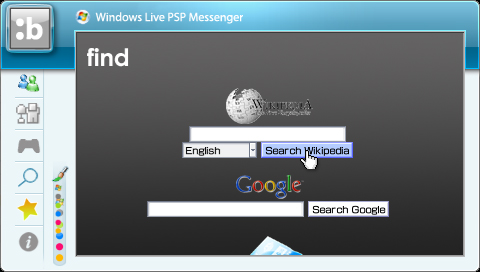 Media
Babblr for PSP (Birksy3)

How to Put Babblr Portal v2.0 in your PSP 3000 (icecube zhawtie)

Compatibility
The developer advised that babblr will only work on Firmware 2.70 or higher.
External links