atari800-nds
From GameBrew
atari800-nds is a port of the atari800, an 8-bit home computer emulator to the DS and DSi consoles.
User guide
On the DS, you should get about 65-100% native performance - frameskip can and will help.
On the DSi, performance should always be at 100%. This is about 25% better than existing DS emulators for the 8-bit Atari computer line.
For usage, please refer to the documentation page.
You can visit pouet.net for many freely distributed demos and games from the demoscene.
Screenshots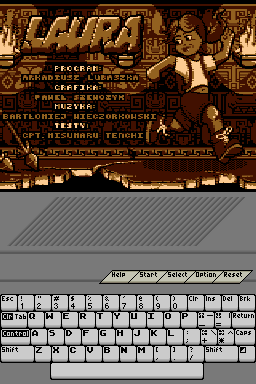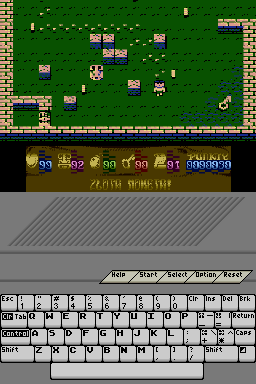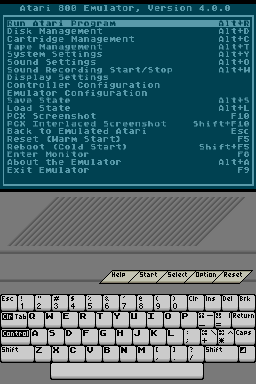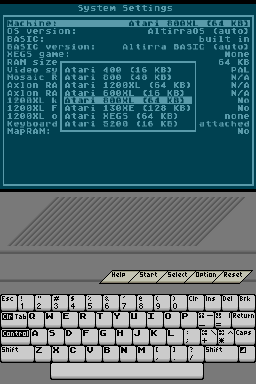 Controls
L - Menu
Changelog
0.2.1
Update 5200 touch screen layout.
0.2.0
Added Atari 5200 button overlay.
Added configuration option for scaling mode.
Updated upstream code.
Bugfixes and code cleanup.
0.1.0
External links