Arsenal DS
From GameBrew
Arsenal DS
General
Author
Smealum
Last Updated
2011/06/07
Type
Shooter
Version
1.0
License
Mixed
Links
Download
Website
Arsenal is a dual-screen 3D shoot em up game for the DS with a level editor.
This homebrew was participated in Nintendomax DS Dev Competition 2010.
Feature list
Full dual screen 3D bullet hell vertical shoot em up.
Robust engines capable of managing hundreds of bullets (over 1000 in certain conditions).
7 levels, ranging from easy to insanely hard.
Massive bosses.
Different weapons, powerups.
Varied backgrounds: space stations, planets, oil rigs.
Replay system.
Highscore system with online leaderboards.
Complete modding tools available: make your own levels and share them on the game's website.
Download people's mods directly from the game's menu via wifi.
User guide
You have three lives to lose if runs into enemy or shots. There is an option of creating levels with the level editor.
There are 2 control schemes to choose from (scheme 1 and 2, in the Options menu), as well as an Autofire function.
Controls
Stylus - Menu
Start - Pause
Autofire - Shoot continuously without pressing the shooting button repeatedly
Select - Hitbox
Scheme 1:
D-Pad - Move
A/B - Shoot
R/L - Slow down/go faster
Scheme 2:
D-Pad - Move
A/B/X/Y - Move slower
R/L - Shoot
Screenshots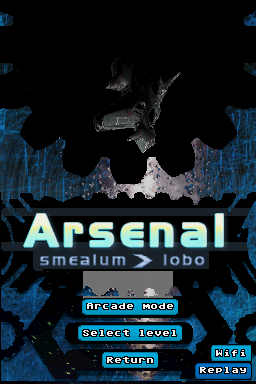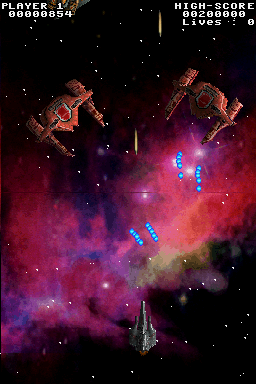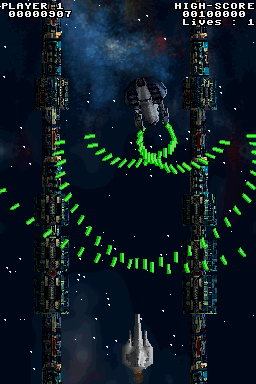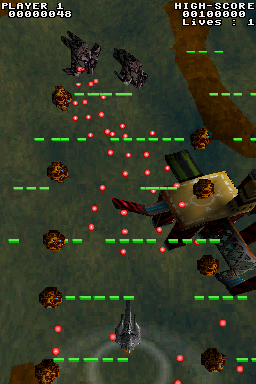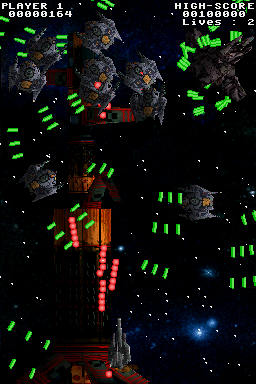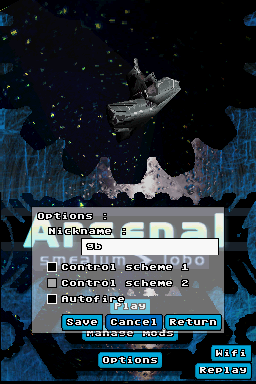 Media
Arsenal 1.0 DS 3D bullet hell homebrew (smea)

Compatibility
Tested on:
DSTT/TTDS (firmware 1.17a12)
SuperCard DSONE (unknown firmware)
SuperCard DSiOne (unknown firmware)
SuperCard DSTwo (unknown firmware)
R4 Wood (firmware 1.20)

Credits
Code: Smealum
Graphics: Lobo
Music: Modarchive.org
External links