ArchonDS
From GameBrew
ArchonDS
General
Author
eXdreAm (Wiese)
Last Updated
2007/10/27
Type
Strategy
Version
0.4
License
Mixed
Links
Download
Website
ArchonDS is a remake of the original game from 1983 (Atari ST) with new graphics. It is a strategy action game, the battle of light vs. dark.
User guide
It currently supports a 2 player mode (on a single DS). You can play in 4 different arenes and 4 characters:
Archer vs Basilisk (Forrest).
Wizard vs Basilisk (Desert).
Archer vs Dragon (Swamp).
Wizard vs Dragon (Snow).
The game is over when one side has no more units or conquered all five power-points.
Controls
Stylus or D-Pad - Select, Move character in the battle grid
A/B/Y/X - Move character in battle board (Player 2)
R/L - Attack
Start - Restart
Select - Change the arenes and characters
Screenshots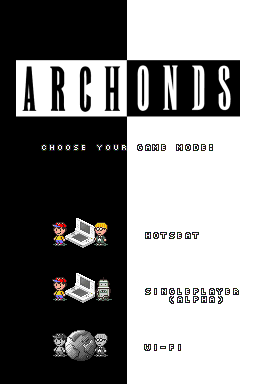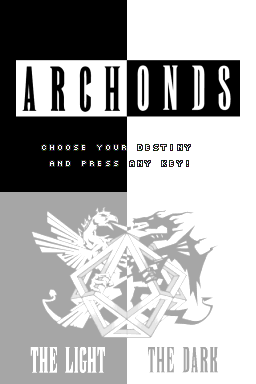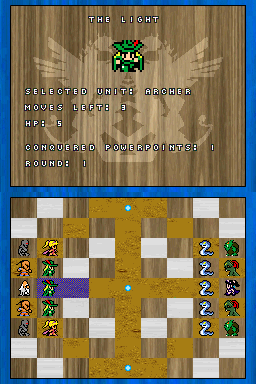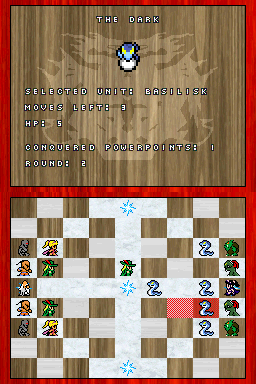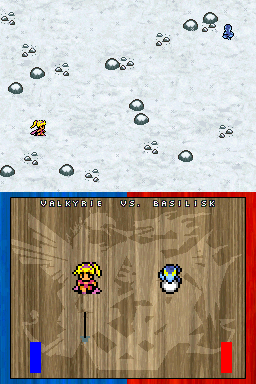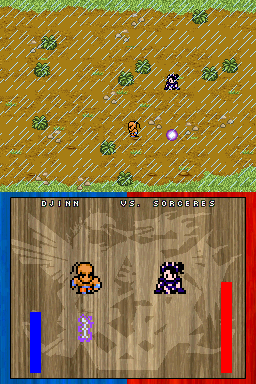 Compatibility
Tested on Original R4DS (firmware 1.19).
Changelog
Version 0.4
AI of the battlemode is implemented.
V0.3 2007/09/26
Added 5 units (valkyrie, golem, troll, sorceres and djinn).
Added battle and strategy HUD.
Added gameflow: change between battle and strategy mode.
Added unit indicator (touched unit is also selected).
2 player "hotseat"-mode playable with a limited number of units.
Added 3D-text intro.
Added game mode menu.
External links