Alphablocks
From GameBrew
Alphablocks
General
Author
IceDaddy
Last Updated
2011/10/27
Type
Other Apps
Version
2.0
License
Mixed
Links
Download
Website
An educational application that will teach the letters with interactive graphics. It reproduced the CBeebies Alphablocks introductions into a simple NDS game, aimed for all young children who are learning the alphabet.
Installation
Download the .rar and unpack the alphablocks.nds file to the root of the card.
User guide
If you run this game in an emulator it may run slow depending upon your computers performance as the video is fairly processor intensive.
Controls
Operate with Stylus.
Screenshots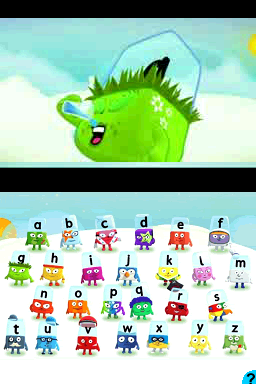 Compatibility
Tested on DSTT/TTDS (firmware 1.17a12).
Changelog
2.0 2011/10/27
Upgraded to use viDSnips 2, better sound, better video playback and much smaller media files.
1.1 2011/06/06
1.0 2011/06/05
External links