Alex Adventure Kid
From GameBrew
Alex Adventure Kid
General
Author
Eldude
Last Updated
2010/01/01
Type
Platform
Version
2012
License
Mixed
Links
Download
Website
Adventure Kid is an original game where you take on the role of Alex Kid, from the video game Alex Kidd in Miracle World for Sega Master System in 1985. It involves teleporters and jump pads. The scenarios and graphics are different in every level.
The game is still work in progress and is being created with DS Game Maker Version 3.1.
User guide
Help Alex Kid to find the keys that are on platforms throughout the stage.
When you obtained all the keys you can open the door to the next level. There are 4 levels in total.
Controls
Up/Down - Select Level
Left/Right - Move character
A - Jump
B - Interact
Y+D-pad - View screen
Start - Confirm selection
Screenshots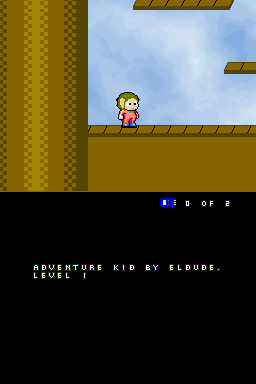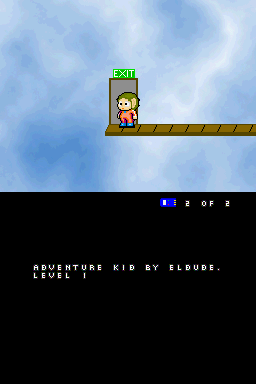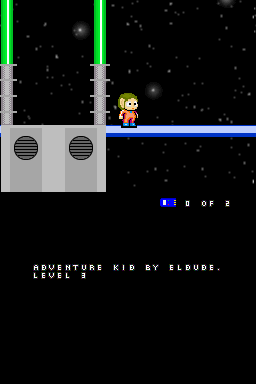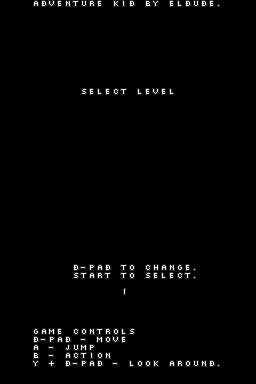 Compatibility
Tested on M3 Ds Real (firmware 4.7h).
External links