Aiomi DS
From GameBrew
Aiomi DS
General
Author
BlueWave Team
Last Updated
2010/10/23
Type
Adventure
Version
2009
License
Mixed
Links
Download
Website
Aiomi DS is a Flying Adventure Game for the Nintendo DS Handheld. There is a variety of minigames that you can play with Aiomi, including Flying, Swimming and Catch.
Due to compatibility issues, this game has been discontinued in 2009.
User guide
"It's been a while since Aiomi took to the skies. It seems that his old nemesis, Zakut, is up to no good again. It's up to you to stop this insane menace once and for all. His hideout has been traced to a Secret Cloud Base, high up in the sky. Can you reach him before his plans take action?"
Help Aiomi collect Gemorbs to save the birds from the evil Zakut.
It contains three different modes: Flying Mode, Swimming Mode and Catching Mode.
Controls
Flight Mode:
D-Pad - Move
A - Flap wings (keep pressing to gain altitude)
B - Hold altitude
Screenshots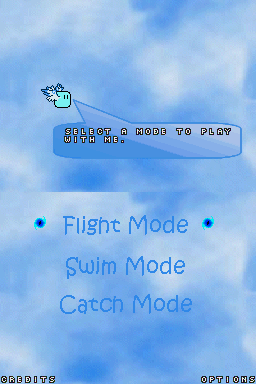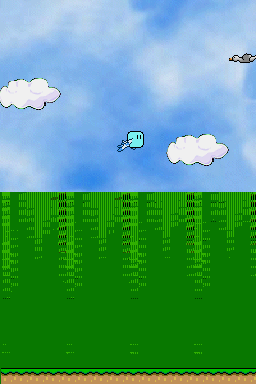 Compatibility
This game does not work on an Acekard 2i, but works on an R4.
Known issues
Graphical Problems with Collisions on Flashcarts.
Fuzzy Noise during Gameplay on Flashcarts.
Flying Problem when falling (Animation still carries on).
External links