Agility
From GameBrew
Agility
General
Author
Ryan
Last Updated
2010/08/01
Type
Platform
Version
2010
License
Mixed
Links
Download
Website
Agility is DS homebrew platform game that test your speed and reflection.
User guide
Grab the blue block, watch out, the green block will drain your score and stop your character.
The green block is actually the least of your worries because the red block will kill you in contact.
The whole game take place on a platform. The platform will shake and drop after 3 seconds, so make sure you are in the position to catch the escape platform below you.
Controls
Operate with Stylus.
Screenshots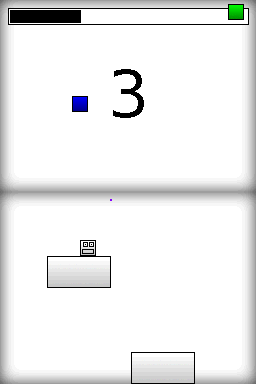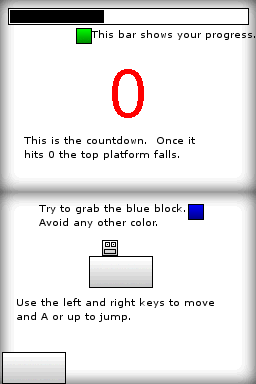 External links