Age Of Nations PSP
From GameBrew
Age Of Nations
General
Author
SeanPaul223
Last Updated
2010/08/18
Type
Strategy
Version
rc1
License
Mixed
Links
Download
Website
Age Of Nations is a basic Real Time Strategy game, made with the graphics from the Official PC Game Age of Empires. The game is entirely coded in Lua using object oriented patterns by Roland Yonaba (SeanPaul223).
This is an entry from the Neo Retro Coding Compo 2010 (Retro GAME, 7th place).
Features
Map Scrolling and Minimap.
Units creation, Pathfinding for single unit and grouped units moves.
Build/Repair tasks.
Collecting ressources.
And many others features.
Installation
Extract the folder AgeOfNations to ms0:/PSP/GAME/.
User guide
This version contains a tutorial Campaign, and a free-play scenario to discover the game features.
Controls
Menu:
Up/Down/Left/right - Highlight any option
Cross - Selects highlighted option
Circle - Confirms, Go back
In game:
Select - Exit menu
Start - Pause game
Circle - Exit Pause menu
Screenshots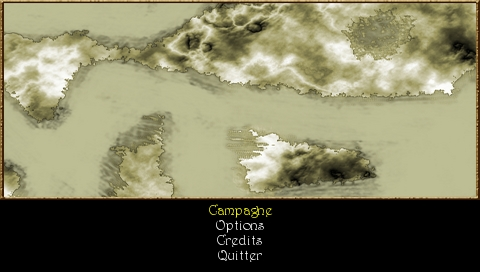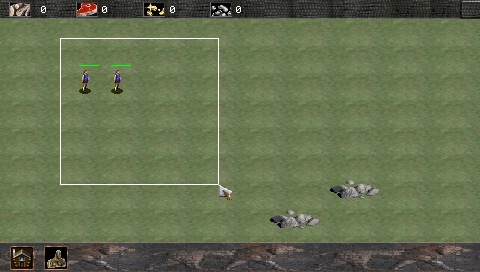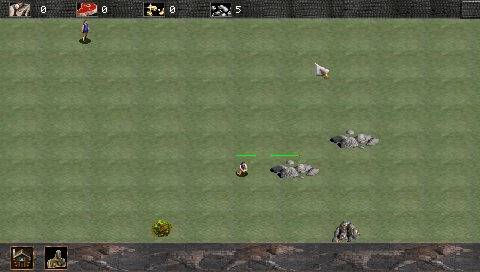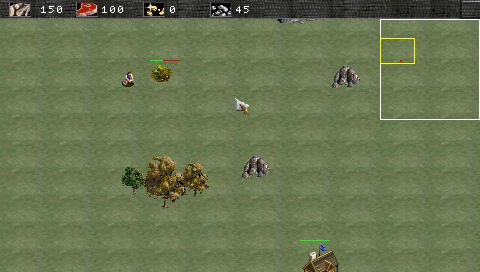 Media
Age Of Nations RTS for PSP- Pathfinding Updated (Roland Yonaba)

Compatibility
Tested and works on Fat & Slim PSP running under 5.00 M33-4 Custom Firmware.
Should be compatible on any M33 and GEN Custom Firmware.
Credits
Homemister for LuaPlayerHM.
Fabrice Y. for beta testing.
Philip S. for material support.
Pleaser for Eboot Art.
Seb,Geecko on Devsgen Forums.
Shaolan, Sabbator on XtreamLua Forums.
External links