Abbaye 3DS
From GameBrew
Abbaye
General
Author
JeffRuLz
Last Updated
2018/01/28
Type
Platform
Version
2.0.1
License
Mixed
Links
Download
Website
Source
Abbaye 3DS is a 3DS port of the indie game l'Abbaye des Morts by Locomalito in 2010. This port is based on the linux port v2.0 by nevat, written in C using the libctru and citro3d libraries.
In comparison to nop90's 3DS port, Abbaye 3DS uses the latest source code of the Linux version that has been rewritten with SDL 2, in aims to improve game speed and overall performance.
Installation
Available in 3DSX and CIA formats.
CIA - Install the .cia with the CIA manager of your choice.
3DSX - Use the .3dsx provided with the Homebrew Launcher.
User guide
In the 13th century, the Cathars, who preach about good Christian beliefs, were being expelled by the Catholic Church out of the Languedoc region in France.
One of them, called Jean Raymond, found an old church in which to hide, not knowing that beneath its ruins lay buried an ancient evil.
Controls
D-Pad - Move
B - Jump
X - Change theme palette
Screenshots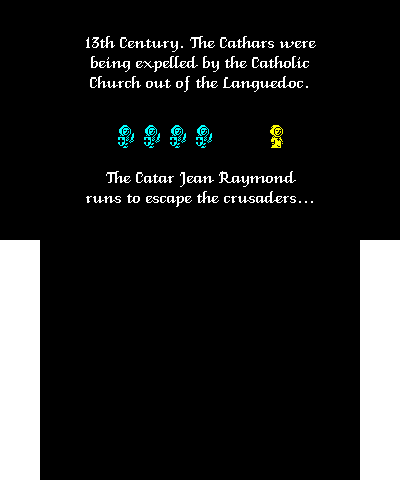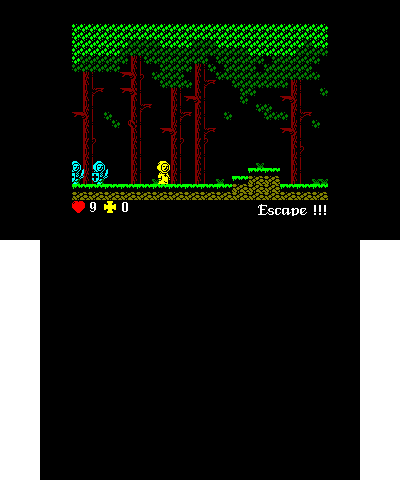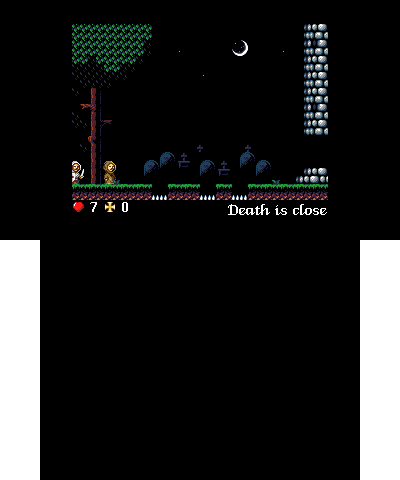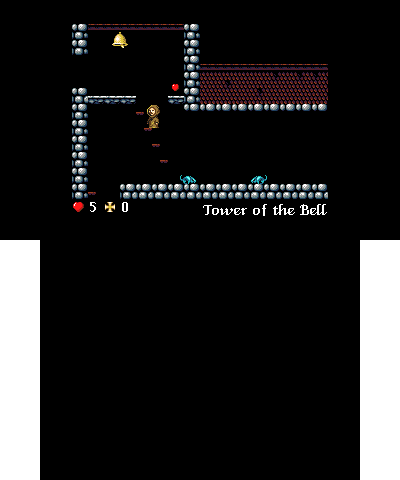 Credits
Abbaye des Morts original by LocoMalito (with the help of Gryzor87 for Music and FX).
The code is licensed under the GNU GPL version 3, see COPYING file for reference. Anyone can download, see, change and redistribute the code.
The Graphics and Sounds have been released under the CC-BY-3.0 license.
External links