3DStris 3DS
From GameBrew
3DStris is a Tetris clone for the 3DS.
Features
20L Sprint mode.

Sprint games are saved to /3ds/3dstris/games.mp (view from the Games menu).
There are plans to allow for the number of lines to be customizable.

Practice (Normal) mode.
Customizable ARR, DAS and drop timer.
Customizable keybindings.
Translations.
Installation
Available in 3DSX and CIA formats.
CIA - Install the .cia with the CIA manager of your choice.
3DSX - Use the .3dsx provided with the Homebrew Launcher.
Screenshots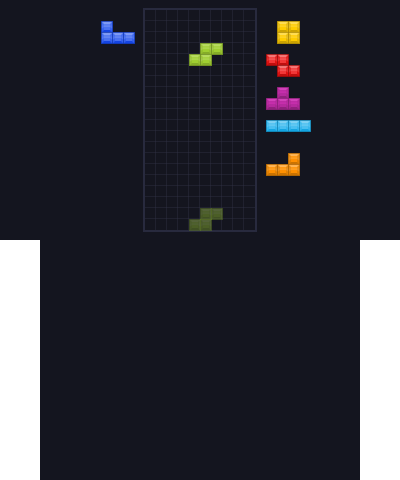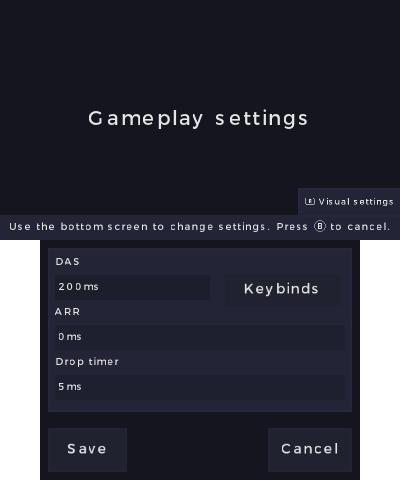 Media
3DStris 20L sprint in 44.358s (Mat)

Changelog
1.6.9-f4d8a52
Move comment about Games::all joining load thread to correct position.
Instead of copying, simply mutate existing saved games.
Fix Azure Pipelines link leading to a 404 #116.
Previously removed include was not unnecessary, but only used in debug.
Add Indonesian flag.
Rename id.json to id_ID.json.
Remove unnecessary include.
Merge pull request #114 from weblate/weblate-3dstris-game.
Update translation files.
Translated using Weblate (Indonesian).
Translated using Weblate (German).
Fix stupid copy-paste typo #115.
Change test++ to ++test.
Bump version to 1.6.9.
Credits
Translations:
External links