CLOSED
From GameBrew
Closed
General
Author(s)
Ali Banana, Cobain
Type
Puzzle
Version
1.7
Licence
Mixed
Links
[0.7 and 1.7 Download]
Website

Closed DS (French) is a DS homebrew riddle game that has a dark and suspenseful atmosphere. Originally developed by Ali Banana and later picked up by Cobain with new puzzles and bugfixes.
It is presented to the Dev-Fr.org Compo 2007, ranked 7th in the Game section.
Installation
Download and extract file.
DLDI patch it if needed (if your card does not have auto-patching) and copy it to the root directory of the card.
User guide
There are a series of puzzles and riddles where each time you will have to find out what to do.
Controls
Depending on the level.
Screenshots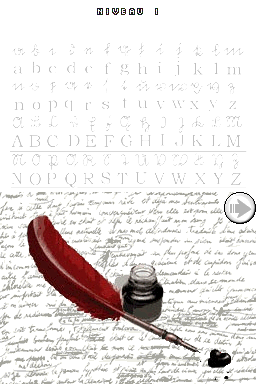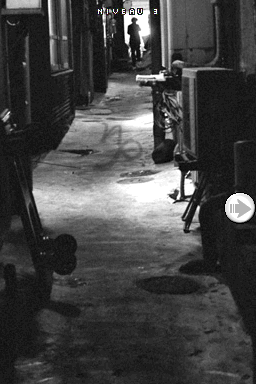 Changelog
1.7 (by Cobain)
Added two puzzles.
Revision of the management puzzle.
1.6 (by Cobain)
Added enigma.
Revision of the credit for something much more fun.
1.5 (by Cobain)
1.4 (by Cobain)
Added two puzzles.
Animation of the keyboard when entering.
1.3 (by Cobain)
Added an enigma.
Fixed a bug.
Go to the sound AS_lib.
1.2 (by Cobain)
Added three more puzzles.
Fixed a bug in the backup.
1.1 (by Cobain)
Added two puzzles.
Added an arrow to go to the next level.
1.0 (by Cobain)
Reissue all the sources of the game.
Added an enigma.
Replacd the click between puzzles.
Changed how to remove the keyboard.
Verification of the fat that avoids two versions (one with and one without).
Beta 0.7 2007/06/05 (by Ali Banana)
Added four new puzzles.
Reorganization of puzzles.
Updated credits.
"Sacrifice" of "click" between the puzzles and the menu.
Beta 0.6 2007/05/30
Added two new puzzles (based on ideas from Pilatomic and OMG).
Fixed combo bug.
Beta 0.5 2007/05/29
Fixed bugs.
A new puzzle.
Version without libfat (without backup) available.
Alpha 0.5 2007/05/25
Added backup system (using libfat, may require patching DLDI).
Changed the background music (no more use of .mood).
Added a puzzle (the idea of ​​Pilatomic).
Small change in the order of puzzles.
Add credits at the end of the game.
Alpha 0.4 2007/05/23
Added sounds (but the music stops after approx. 4 min because didn't succed in looping it).
Two new puzzles (including one from the idea of ​​OMG).
Alpha 0.3 2007/05/22
Addition of 2 puzzles.
Font changed.
Update splashscreen.
Fixed bug (hopefully).
Alpha 0.2 2007/05/21
Adding a splash screen.
3 new puzzles.
Removal of the puzzle with micro.
Alpha 0.1 2007/05/14
External links