Billy and Bunny
From GameBrew - a wiki dedicated to Video Game Homebrew.
Billy and Bunny
General
Author(s)
KingdomH
Type
Platform
Version
2010
Licence
Mixed
Links
Download
Website

Billy the Bunny is a DS homebrew platformer with simple graphics. There are 3 levels, where the difficulty will increase as you progress.
User guide
In the world of Billy, colors and music have disappeared! If you want help, go through the levels to restore the color and music.
Go through the levels without touching the obstacles (colored balls). The upper screen indicates how far you are from the goal.
As you complete each level you will obtain a piece of story.
When you finish the whole game the menu section will be unlocked, where you can read the story that you obtained.
Controls
Stylus - Select and move Billy The Bunny through the level
Screenshots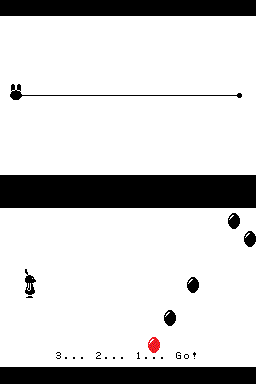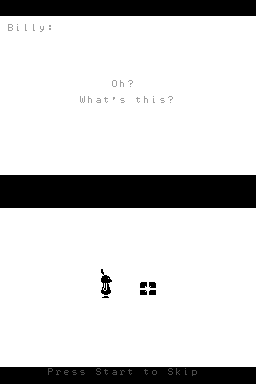 Compatibility
Tested on:
M3DS Real (firmware 4.8)
DSTT/TTDS (firmware official 1.17 and unofficial 1.17a12)

External links