UMD Dumper PSP
From GameBrew
UMD Dumper
General
Author
fede94boss
Last Updated
2011/08/05
Type
Utilities
Version
1.0
License
Mixed
Links
Download
Website
UMD Dumper (Italian) is a homebrew application for creating backup UMD games and the dump file is automatically saved in the ISO folder of your Memory Stick.
Installation
Unzip the download (Winrar recommended) and copy the UMD Dumper folder into ms0:/PSP/GAME/.
User guide
You will find 2 options available upon running the application. It will also show you other information including remaining memory space, battery percentage as well as the current date and time.
Avvia UMD - Open UMD from the same application.
Copia UMD - Begin UMD backup process.
Backup ISO file will be saved in your ms0:/ISO/Game.ISO.
Controls
D-Pad - Choose between options
Cross - Select
Start - Begin backup process
Screenshots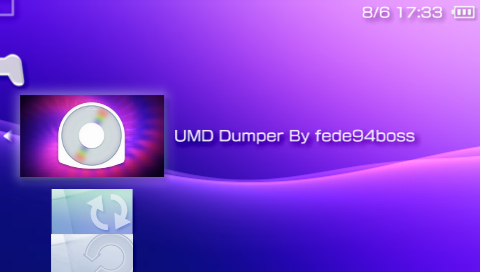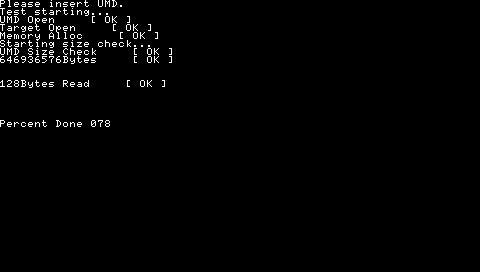 External links