Shadow Warrior PSP
From GameBrew
Shadow Warrior PSP
General
Author
Crow_bar (Vcardpsp)
Last Updated
2013/10/18
Type
Action
Version
2013
License
Mixed
Links
Download
Website
This is a PSP port of Shadow Warrior, a first-person shooter video games that focuses on the exploits of Lo Wang, a modern ninja warrior who fights through hordes of demons.
Note: This game contains mature content. Viewer discretion advised.
Installation
Copy the Shadow Warrior PSP folder to /PSP/GAME/ on your memory stick.
The shareware version of the game is included.
Controls
L - Jump
R - Attack
Up - Restart
Start - Menu
Cross - Backward
Circle - Turn right
Square - Turn left
Triangle - Forward
Left - Inventory
Right - Weapon
Down - Crouch
Select - Med Kit
Analog - Aim Up/Down/Left/Right
Screenshots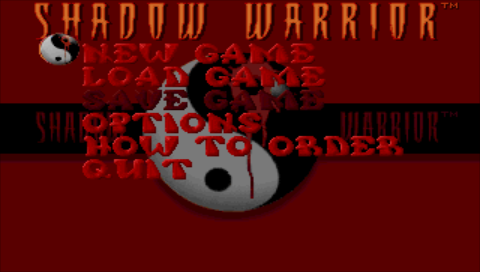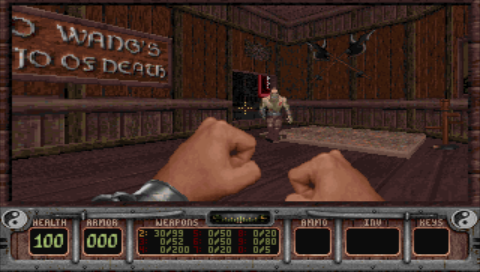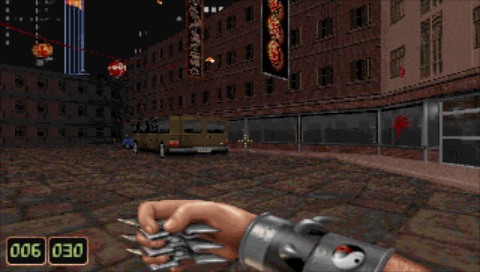 Media
Shadow Warrior by Crow_bar for PSP (XToxa17X)

Compatibility
Tested on: GEN, M-33, 6.XX TN-X.
External links